About the Kempinski Berchtesgaden
Escape to a luxurious getaway perched at the top of the Bavarian Alps, where five-star modern rooms and suites boast floor-to-ceiling windows offering breathtaking views.
Here you'll find two sumptuous restaurants; Le Ciel's award-winning Michelin star cuisine is celebrated for its exquisite French flavors while Restaurant Johann Grill offers delectable regional dishes with an emphasis on steaks and grilled fare. You can also delight in cake, snacks, or libations accompanied by gorgeous vistas from Kaminbar – all within the same stunning lobby area! If that isn't enough then escape further relaxation as this majestic alpine lodge provides spa treatments alongside both indoor and outdoor pools.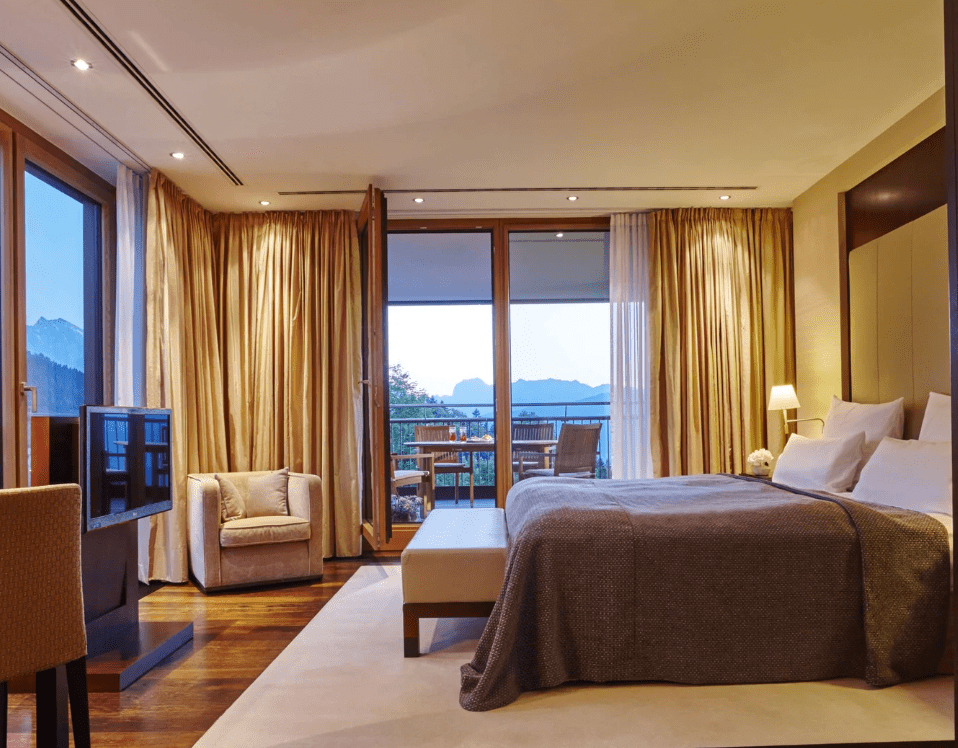 Stunning views
Peaceful location
Michelin starred restaurant