Join the ultimate hosted small group to Georgia
Is your passport bulging with extended pages? Are you curious about the world's lesser-visited corners? This trip will be nirvana for you!
Long seen as a strategically important bridge linking East and West, North and South, the Caucasus was the realm of Silk Road caravans, coveted and conquered by Persians, Byzantines, Ottomans, Russians, and Soviets.
Georgia is an incredible country with a mixture of rich heritage, natural beauty, and unique culinary experiences. Journey through its capital city on the Silk Road for centuries-old architecture or take in breathtaking mountain views. Sample 5,000 years of winemaking traditions as well as traditional foods that have put Georgian hospitality on the map! With so much to offer it's plain to see why this special nation has become one not soon forgotten by travelers 
Join Greg in Georgia this September, as his personally curated itinerary takes you behind the scenes, showcasing the powerful history, stunning landscapes, extraordinary wineries, and culinary traditions of this unique destination.
Ask us about extending and extending your journey either pre or post. Azerbaijan will be a pre-tour program and/or Armenia will be post Georgia.  PDF itineraries HERE for Azerbaijan and HERE for Armenia.
Armenia is a tapestry of churches and monasteries, with a kaleidoscope of frescoes and murals. You will enjoy local hospitality, delicious national cuisine, and stunning scenery. Baku is a city of huge contrasts, with minarets superseded by the iconic architectural landmark that is The Flame Towers. Flames, signifying the power of natural energy, have been a part of local history since Zoroastrian times. Incredible museums and a Mediterranean climate complete the picture.
Pricing:
Cost per person in double accommodation: $8,500
Single Supplement: $1,600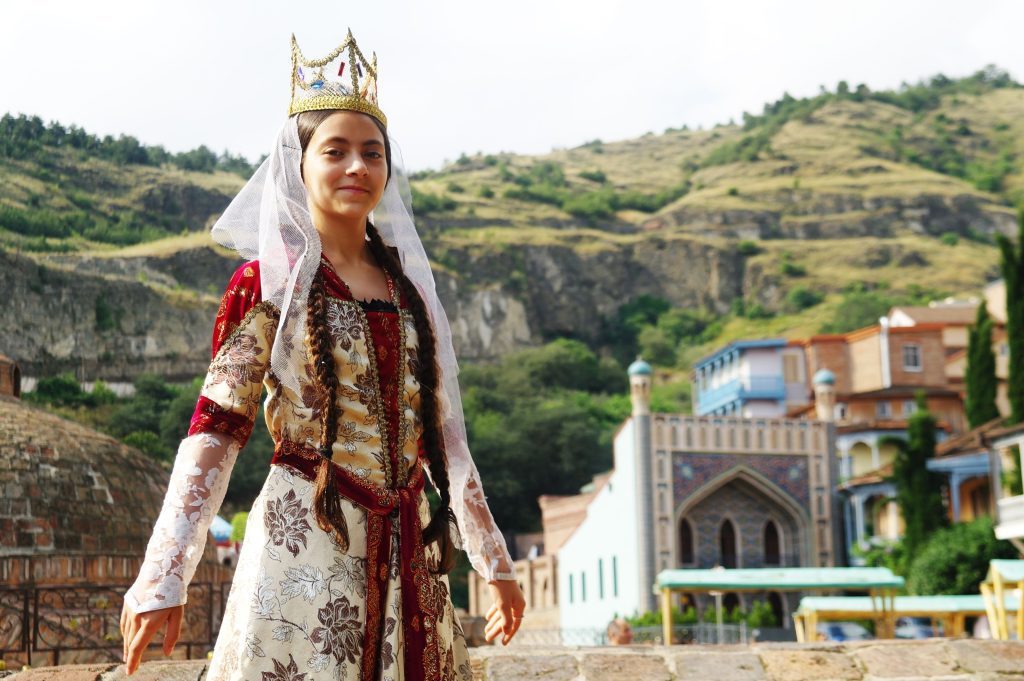 Arrive today in Tbilisi. Transfer to your hotel and enjoy some time at leisure.
This evening we will meet for a welcome dinner at one of Tbilisi's top restaurants.
Meals: Dinner 
Hotel: Stamba
After a morning at leisure, we will depart Tbilisi for Borjomi. Our lunch will be served at one of Georgia's most beautiful wineries located just outside Tbilisi. We will also have a performance of Khridoli, Georgian martial arts. After lunch, we will continue to Borjomi, a journey of about two hours. 
Meals: Breakfast & Lunch
Hotel: Crowne Plaza Borjomi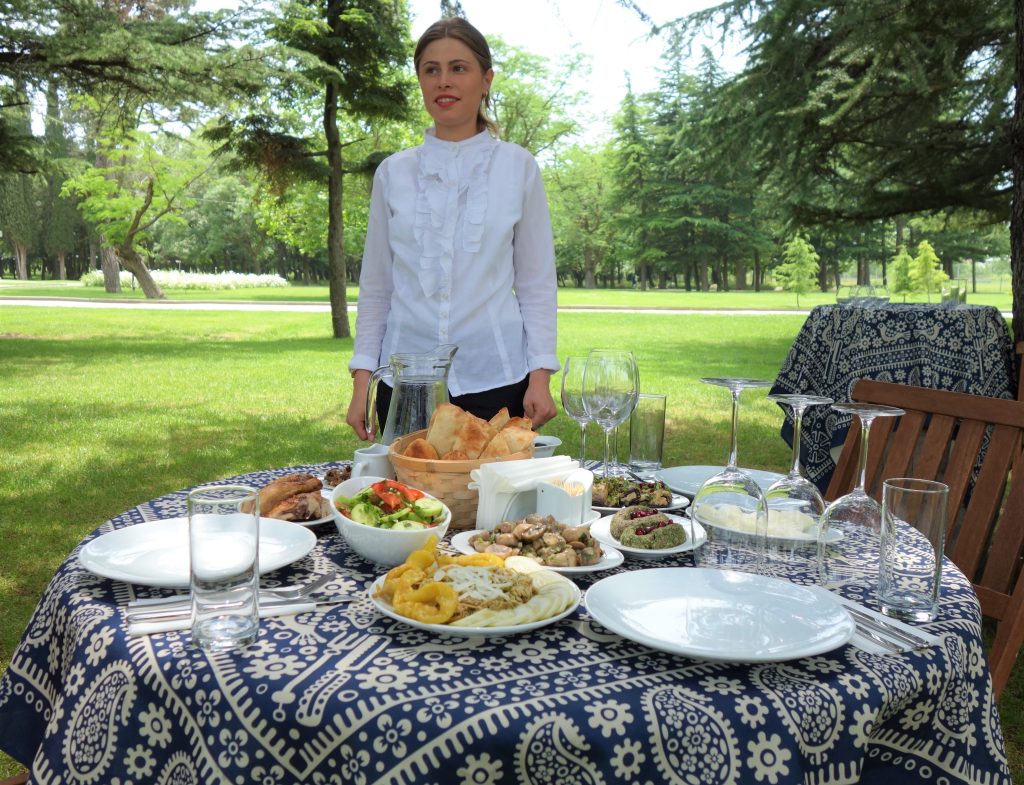 This morning we will meet our guide for a visit to Rabati Castle and Vardzia Cave Monastery.   
Before returning to Borjomi for the evening, we will also stop at the Khertvisi fortress, situated on a rocky hill above the Mtkvari and Paravani Rivers. 
Meals: Breakfast & Lunch 
Hotel: Crowne Plaza Borjomi
Today we will transfer back to Tbilisi via Gori, the birthplace of Iosif Vissarionovich Dzhugashvili, better known as Stalin. We will visit the fascinating Stalin Museum.
We'll then transfer to the Nika Marani winery to enjoy lunch and a wine tasting.
Next, our guide will take us to visit Mtskheta, the spiritual heart of Georgia. 
Arrive in Tbilisi, check-in and enjoy the evening at leisure.
Meals: Breakfast & Lunch 
Hotel: Stamba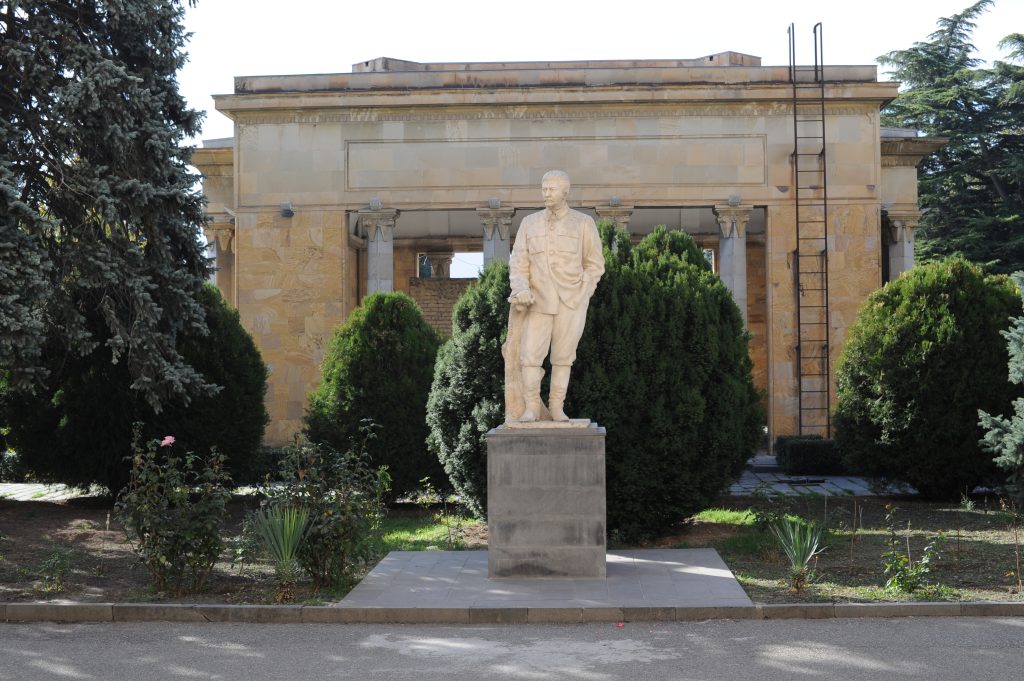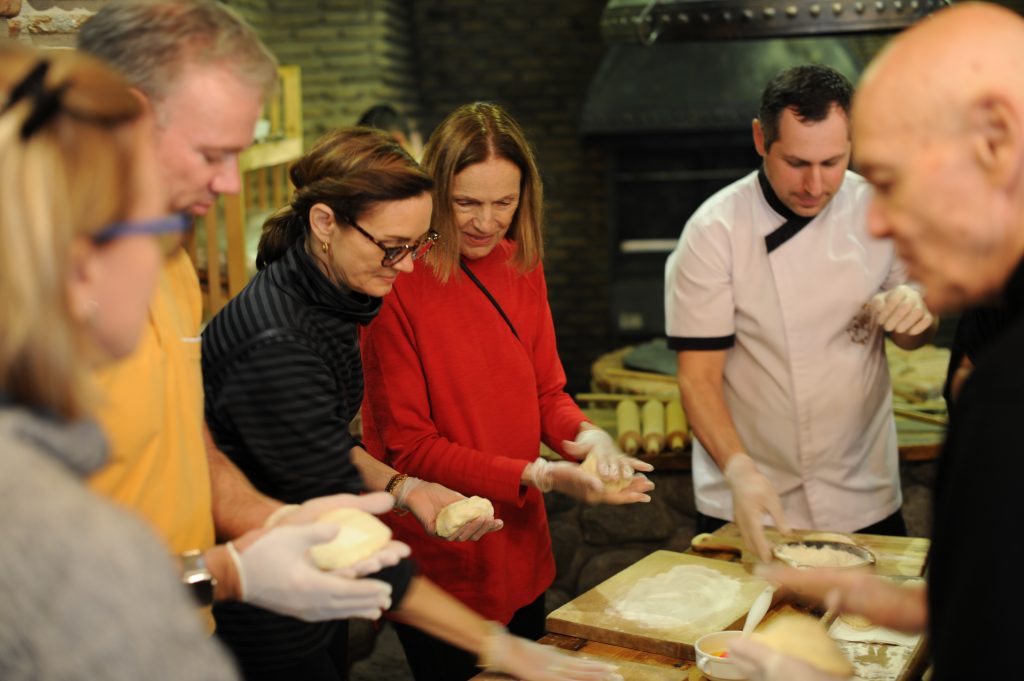 Today, we will explore some of Tbilisi's highlights including elegant Rustaveli Avenue, the Governor's Palace, and the Parliament Building.
Exeter Extraordinary Experience
Later, we'll have a performance of the Erisioni National Ensemble, a Georgian Academic ensemble of folk singing and dancing which has been in existence since 1885.
Exeter Extraordinary Experience
For lunch today we'll be invited into one of the leading restaurants of the city for a khachapuri-making class. We'll then enjoy an unforgettable feast before continuing with touring in Old Tbilisi.
Exeter Extraordinary Experience
Finally, we will have a special private boat trip on the Kura river (weather permitting). What looks like a dock on the side of the river suddenly starts moving and you find yourself cruising along the river. This is the perfect way to experience Tbilisi from a different perspective.
This evening we'll be at leisure to explore Tbilisi by night.
Meals: Breakfast & Lunch 
Hotel: Stamba
Today will begin our exploration of Kakheti, Georgia's wine region.  This historic region, called Kakheti, is famous for its stunning landscape, independent spirit, rich fertile soil, and tiny villages specializing in winemaking. Our first stop will be Alaverdi.
We'll then transfer to Telavi and Marleta Cheese Farm where we will have lunch (and a cheese tasting, of course).
After lunch, we'll explore Telavi before checking in to our hotel.
Meals: Breakfast & Lunch 
Hotel: Radisson Tsinandali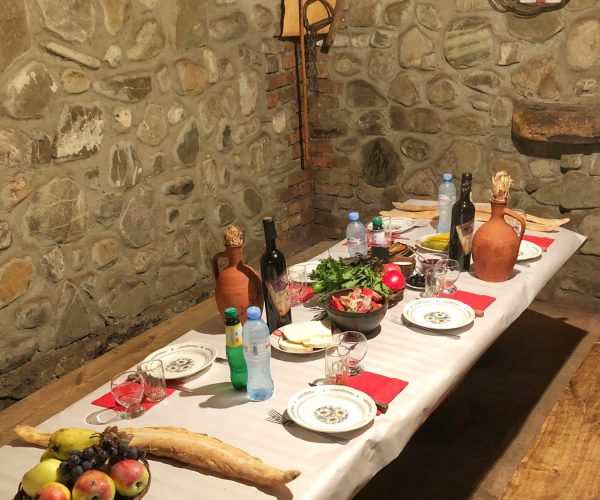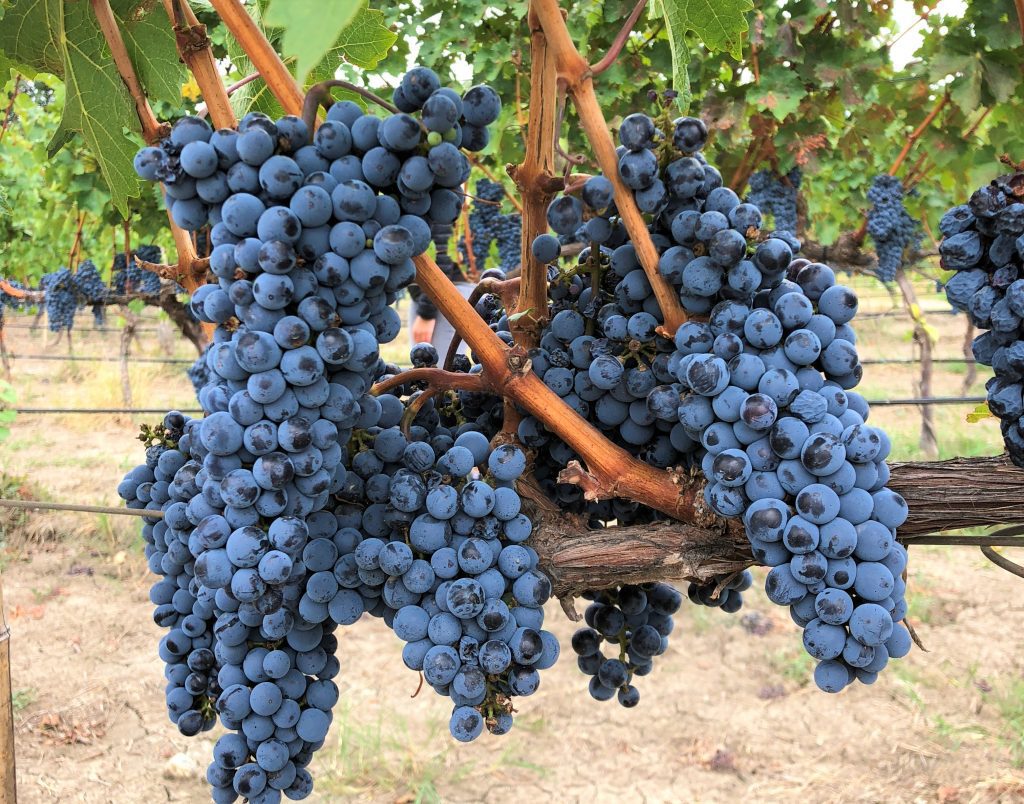 Today we'll start with touring the Tsinandali Estate, before moving on to Shumi winery. 
At the Shumi Winery we'll experience Rtveli, one of the most important events in the country – grape harvesting for wine!
Exeter Extraordinary Experience
We'll continue with Georgian traditions at a Georgian family home, where we will have a late lunch.  A classic Georgian meal with wine and chacha will be served. Taking special pride in continuing Georgia's longstanding tradition of toasting and singing, evenings here are often accompanied by some song and dance.  
Late this afternoon, transfer back to the hotel for an evening at leisure to enjoy the beautiful estate.
Meals: Breakfast, Lunch
Hotel: Radisson Tsinandali
This morning we will visit the Bodbe Monastery before continuing on to Sighnaghi, one of Georgia's most attractive towns.
For lunch, we will visit one of the best traditional wineries in the region, Pheasant's Tears. After lunch, we will have the opportunity to explore Sighnaghi. The perfectly preserved Old Town with narrow streets and 18th Century fortifications that once had 23 towers and several gates, makes for a wonderful place to stroll around and take in the relaxed ambiance and gorgeous views of the Greater Caucasus – definitely the place for a great Instagram shot!
Exeter Extraordinary Experience
Upon return to Tbilisi, we'll meet for our final farewell dinner in another of our favorite restaurants.
Meals: Breakfast, Lunch & Dinner
Hotel: Stamba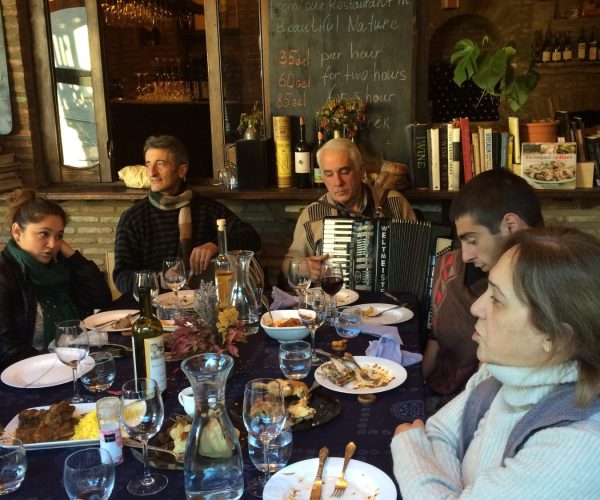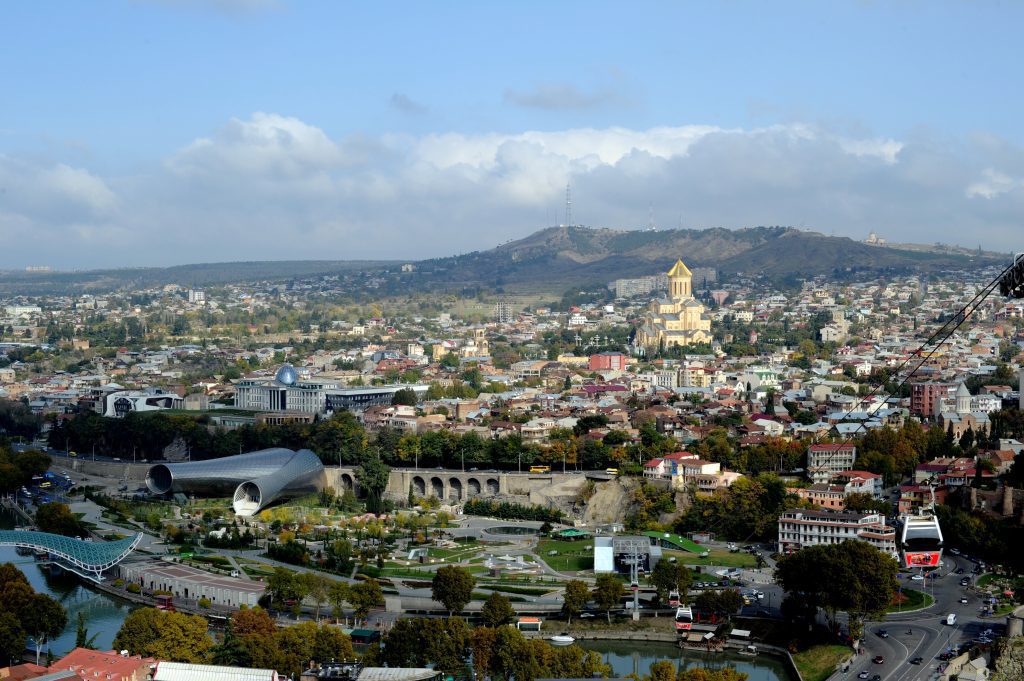 Today we say goodbye to Georgia.  Meet your driver for a private transfer to the airport for your onward flight.
Meals: Breakfast
Our process is high-touch, and extremely personalized. Let us walk you through the steps when you decide to travel with Exeter.
Connect
Tell us what you'd love from your next adventure or ideas you have.
Customize
Let us craft itineraries tailored to your specific interests, travel style and wishlists.
Confirm
Collaborate and refine details with us as we begin to arrange logistics, such as accommodations, private drivers, or entrance fees.
Travel
Travel confidently with 24/7 local support and expert assistance.