The Ultimate Iceland Travel Experience
Iceland is the ultimate destination for epic journeys and mysterious wonders – from its spectacular landscapes to warm volcanic thermal baths, and wildlife that will take your breath away.
Join this escorted journey with Greg who has designed the perfect itinerary to showcase the best of the best Iceland has to offer.  We have some exceptional experiences and two of the hotels we have handpicked will be for our exclusive use only.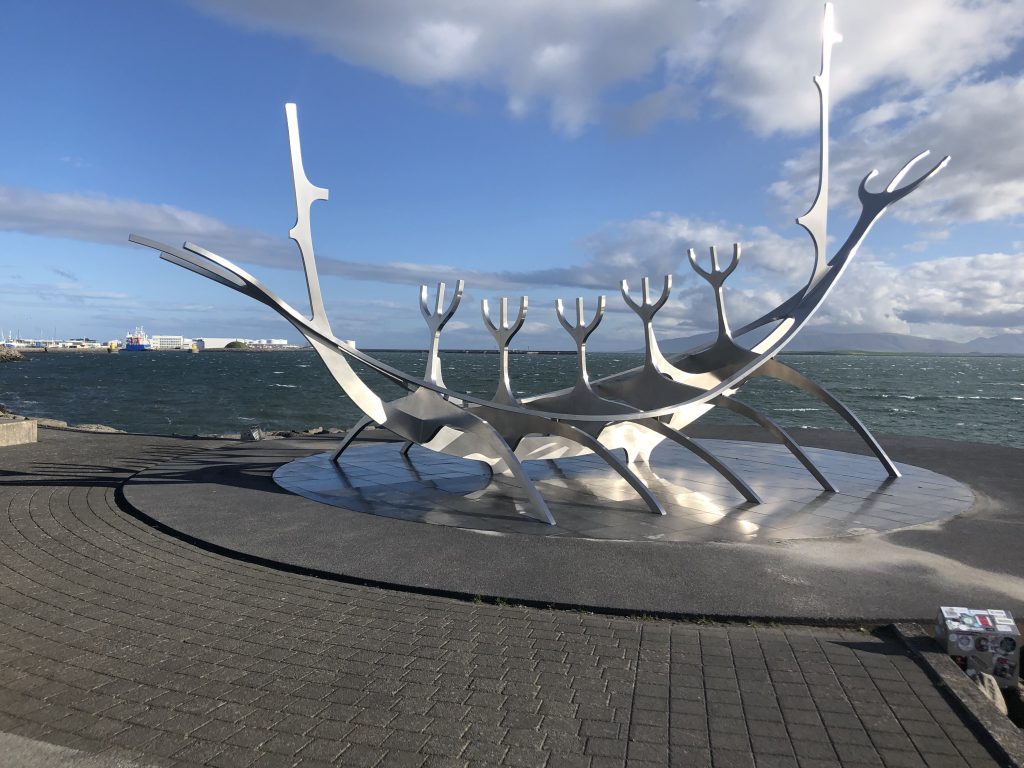 Arrive in Reykjavik. This afternoon, we will enjoy a walking food tour of the vibrant city. We will eat our way around the city, exploring the city's delicacies as our guide regales us with the island's history and how it intertwines with the food. Iceland may be known for interesting food options such as fermented shark; however, we guarantee you will be pleasantly surprised about the local flavors.
Return back to our hotel in the early evening to rest up after a long day. For those still with energy the city really comes alive a night with many bars and restaurants to check out!
Alternatively, we can arrange for a visit to the Sky Lagoon, located just outside the city. The geothermal heated lagoon is right next to the sea, providing a stunning view.   
Hotel: Konsulat or Parliament
Meals: Early Dinner (part of food tour)
Today, we will journey to the Golden Circle to explore some of the country's extraordinary natural highlights that include walking through a 5000 year old  a lava tunnel and a visit to Þingvellir (Thingvellir) National Park which is the best spot to witness the Mid-Atlantic rift dividing North America and Eurasia and the only spot in the world to see a rift above sea level. 
We will also see the first geyser to be discovered in Europe, dating back over 1,000 years ago before makeing our way to Gulfoss, the Golden Falls.
Tonight, we will enjoy an organic dinner at a tomato greenhouse! This unique restaurant is located in an area that is warmed by the geothermal springs making it a hotbed for greenhouses.
Tonight we will check into the 360 Hotel, reserved exclusively for us! As its name indicates, the hotel offers a full panoramic view of the surroundings. The remote area is void of most artificial light, proving a great opportunity to spot the northern lights!  
Hotel: 360
Meals: Breakfast, Lunch and Dinner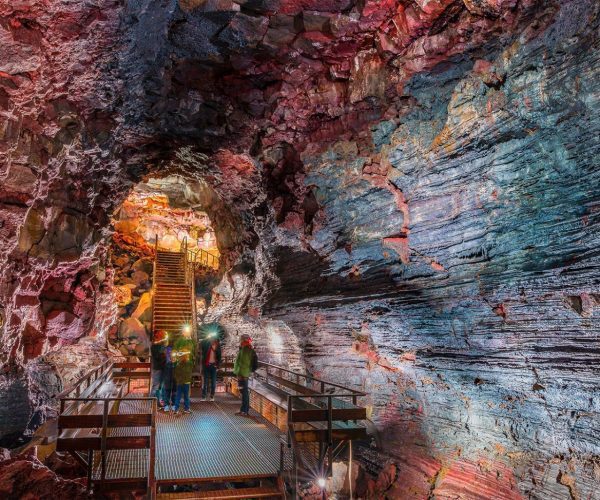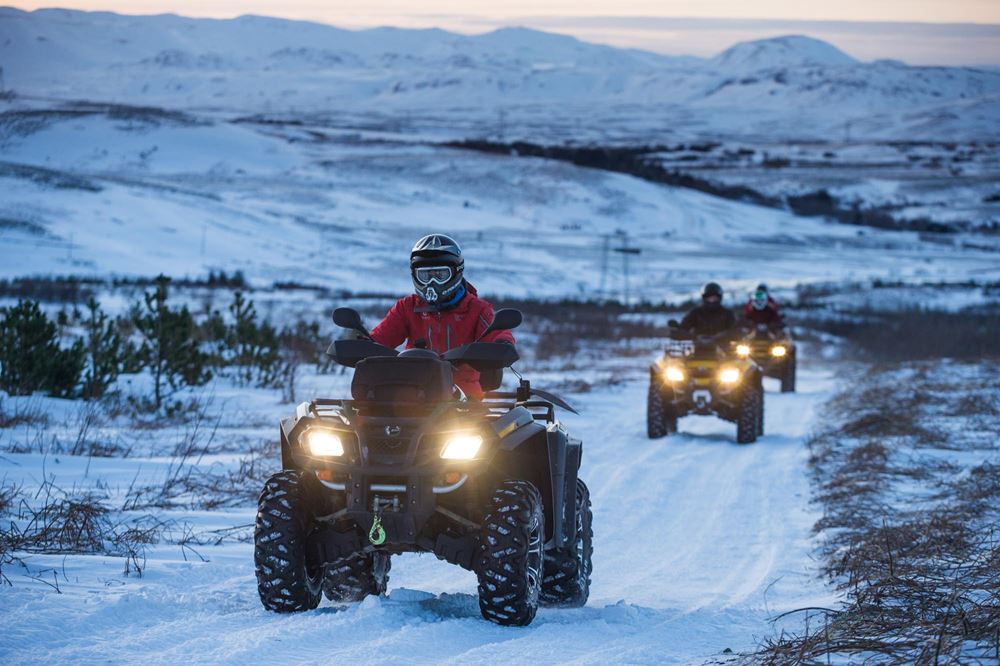 Today we will get our adrenaline pumping as we venture out into the Highlands and explore via ATVs. Enjoy the serenity of the landscape as we ride through streams and up to waterfalls.
During our ride, we will make a stop for a special barbecue lunch set up for us exclusively in a secluded spot.
After exploring the Highlands, we will return back to enjoy a communal served dinner at our hotel.
A hot spring spa is available on the property for us to indulge in an evening soak under the stars.
Hotel: 360
Meals: Breakfast, Lunch and Dinner 
Today our adventure continues as we explore Thorsmörk, a nature reserve tucked between glaciers. Its name comes from the Norse God Thor. The reserve's rugged beauty can only be explored by Super Jeeps, which are essentially monster trucks! Our driver will take us through some extreme landscapes, across- canyons, streams, gullies and mountains.
We will stop to enjoy a snowmobile excursion on the Eyjafjallajökull glacier. Below the glacier lurks the Volcano that erupted in 2010, causing major flight disruptions. We will hop on our snowmobiles for an exhilarating ride across the snowy landscape framed by mountains and extended wintery vistas.
Late afternoon check-in into Skalakot Manor, reserved exclusively for us! The property is designed to feel like an elegant but cozy home and the staff will welcome us like family!
Hotel: Skalakot Manor
Meals: Breakfast, Lunch and Dinner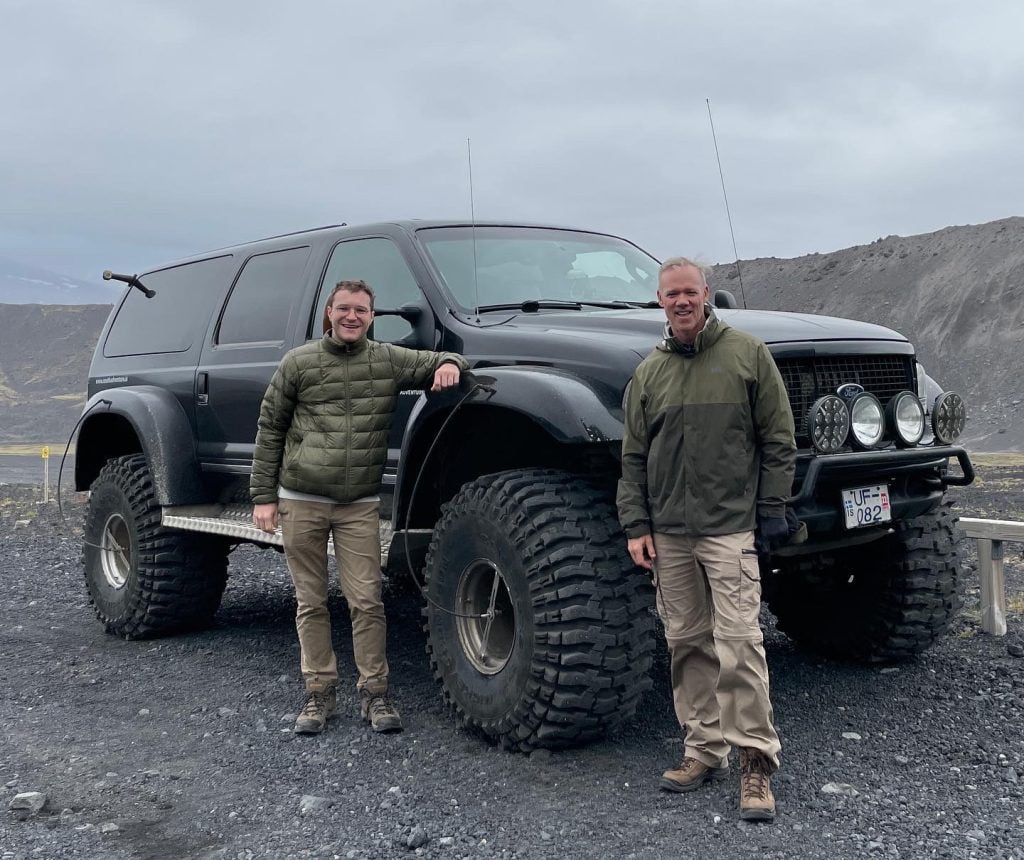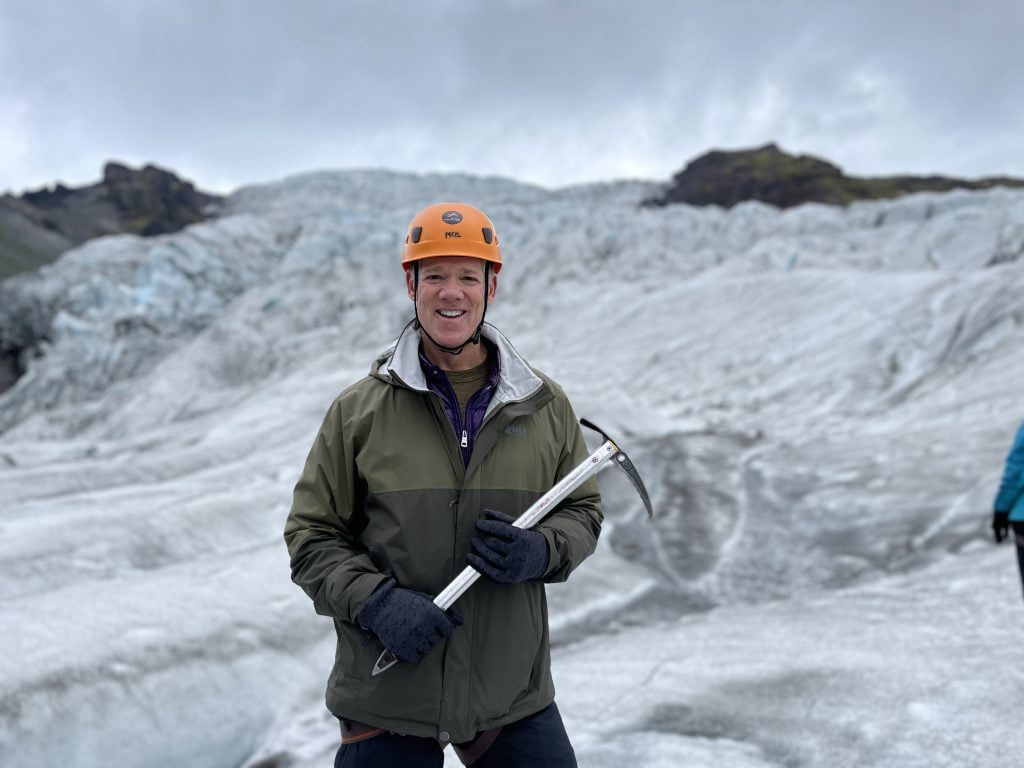 Today, we make our way along the South coast which offers a variety of stunning scenery.  We will see the volcanic black sand beaches. Along the beach, we will see the huge Basalt columns, created from hardened lava. Fans of Game of Thrones will certainly recognize the scenery.
Take a walk behind the famous majestic Seljalandfoss waterfall. Then we will have the opportunity to scale the height of the Skogafoss waterfall.
Then we continue to a glacier to begin our hike. We will be provided with crampons (shoe spikes) to ascend the icy landscape. Only by hiking on the glaciers can we truly appreciate their massive size.
This evening, return back to Skalakot Manor for our dinner.
Hotel: Skalakot Manor
Meals: Breakfast, Lunch and Dinner 
This morning, we will be introduced to Icelandic Horses for a ride though the surrounding valley. This is truly one of the best spots in Iceland to experience horseback riding!
On our privately guided tour, we will make our way to the remote Írárfoss waterfall, fed by the Eyjafjallajökull glacier.
Afterwards, we will depart and make our way west back towards Reykjavik and the airport area.
We will make a stop for an exclusive private tour of the Caves of Hella. Later, we will enjoy a tasting of local beer, whisky and snacks.
Afterwards, we continue on to the Retreat. These luxurious accommodations are located next to the famous Blue Lagoon and were created for an exclusive hideaway, away from the crowds at the Blue Lagoon.
This evening, we will enjoy our farewell dinner.
Hotel: Retreat
Meals: Breakfast, Light Lunch (snacks) and Dinner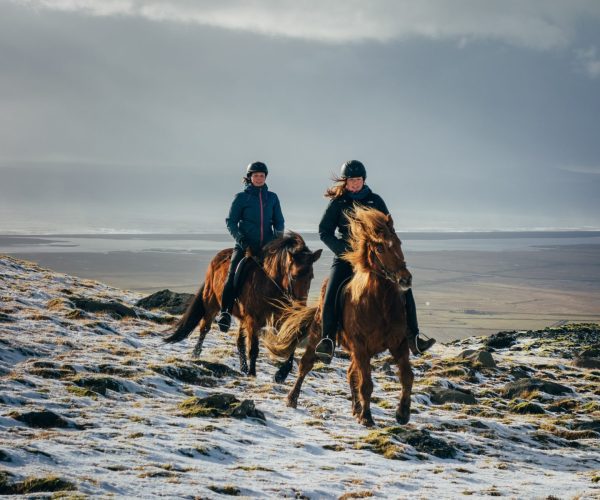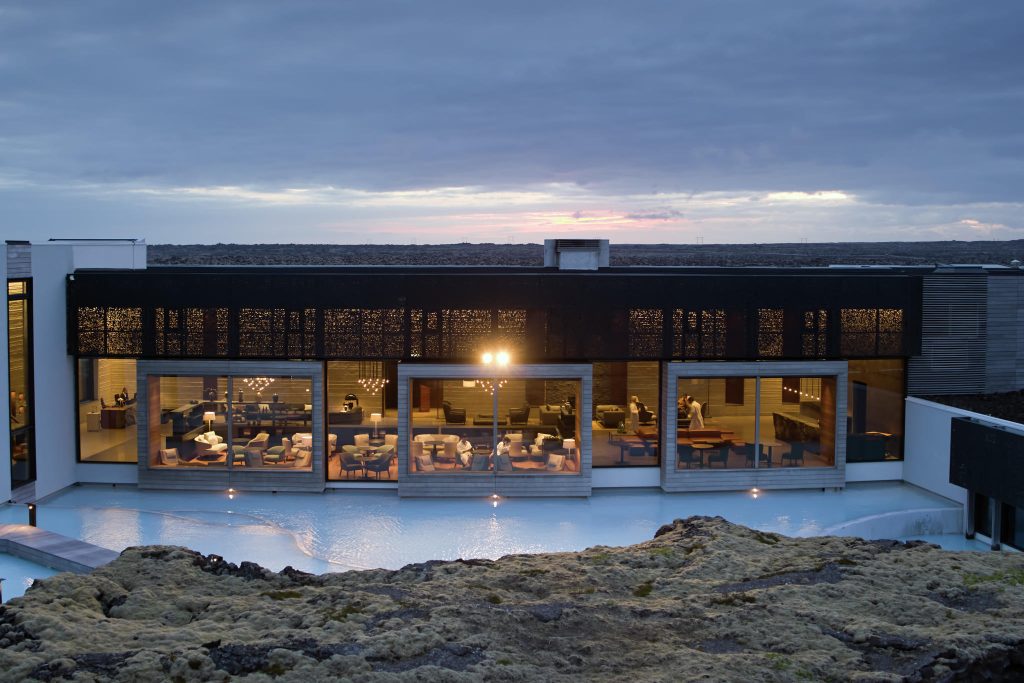 Today we will have the opportunity to relax in the private retreat Blue Lagoon, famous for the healing qualities of its silica mud and mineral rich geothermal seawaters. Delight in the warm waters and exclusive lagoon area, just for Retreat guests away from the large crowds.
During our visit, we will have private changing/shower facilities. Indulge in the 7-step ritual which offers relaxing skin treatments.
Later this afternoon, we will be transferred to the airport for your departing flight.
Meals: Breakfast
Our process is high-touch, and extremely personalized. Let us walk you through the steps when you decide to travel with Exeter.
Connect
Tell us what you'd love from your next adventure or ideas you have.
Customize
Let us craft itineraries tailored to your specific interests, travel style and wishlists
Confirm
Collaborate and refine details with us as we begin to arrange logistics, such as accommodations, private drivers, or entrance fees.
Travel
Travel confidently with 24/7 local support and expert assistance.