Discover the hidden gems of Uzbekistan, a landlocked country in the heart of Central Asia's desert. An awe-inspiring skyline with a background of piercing blue skies will be the perfect setting for experiencing the country's breathtaking architecture. With a rich culture and exciting shopping opportunities, Uzbekistan offers a trip like no other. Its warm and welcoming people will treat you like family and make your travels unforgettable. Don't miss out on this extraordinary destination.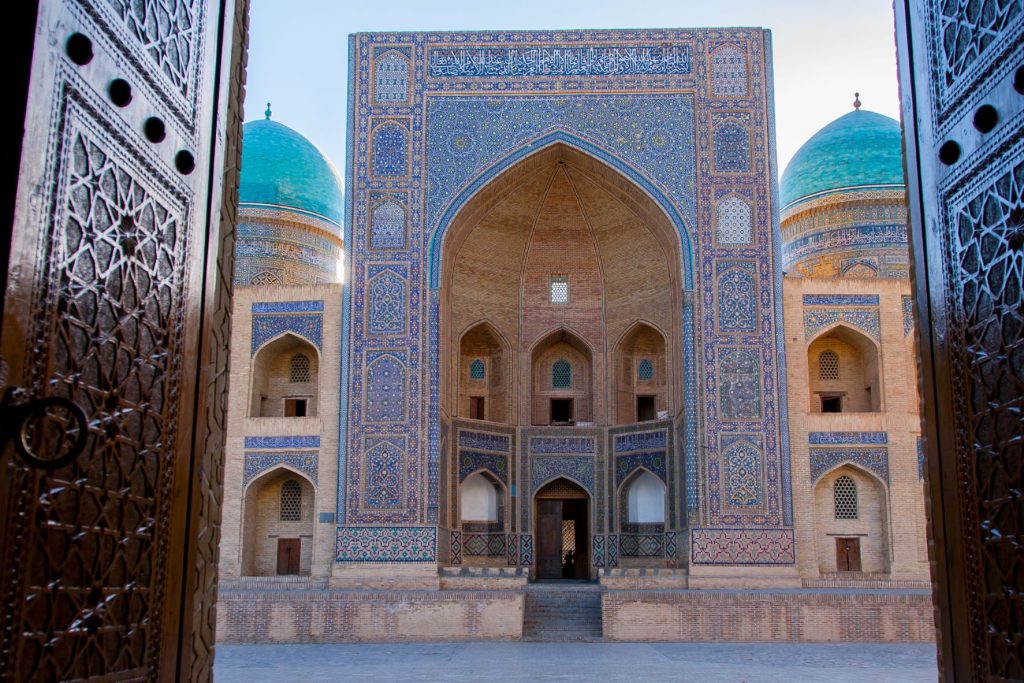 1. Trace the Steps of the Silk Road
Unleash the allure of the famous trading route connecting Western Europe and China by exploring the fascinating cities of Bukhara, Samarkand, and Khiva in Uzbekistan. These cities have a rich history and were the key stops on the Silk Road, a major trading route that shaped world commerce. Once separate Central Asian Khanates and Emirates, they were brought together as Uzbekistan under the Soviet Empire in 1924.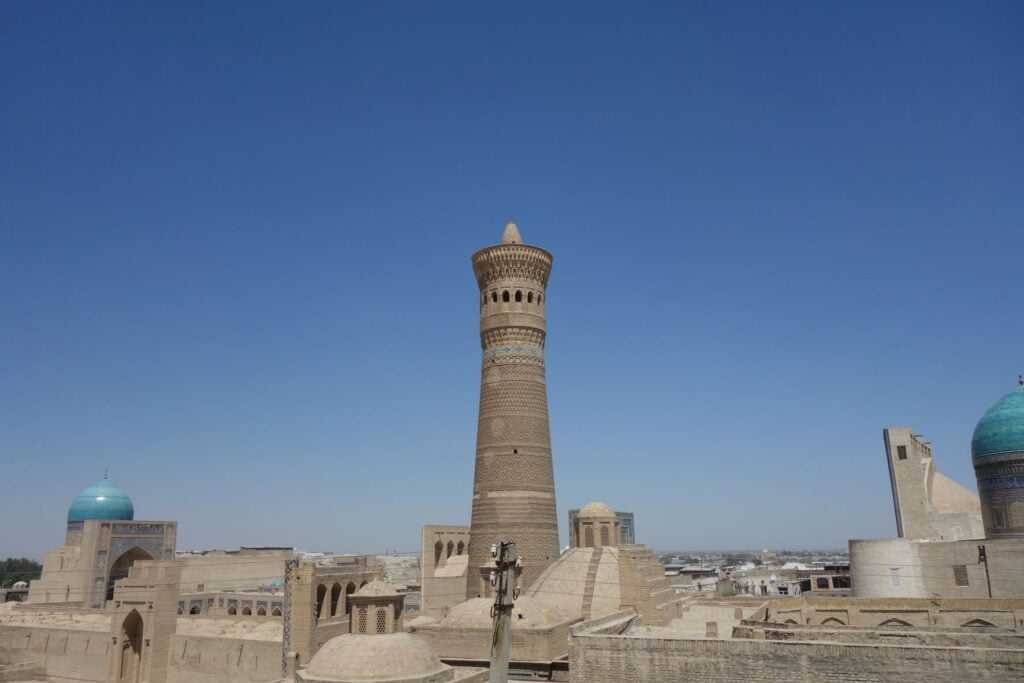 2. Discover Unique Treasures: Shop in Uzbekistan
Delight in handcrafted, one-of-a-kind gifts and art for your home or yourself, made by artisan master craftsmen. Immerse yourself in the vibrant, colorful bazaars of each city, where you'll be captivated by intricately sewn silk and cotton Suzani cushion covers and throws, hand-dyed and knotted silk carpets, brilliantly hued ikat silk fabrics, unique ceramics, and hand-painted miniatures on silk. And that's not all! Indulge your culinary senses with delicious street food such as Samsa (Uzbek version of the Samosa), dried fruits, nuts, and a wealth of brightly-colored spices. Shopping in Uzbekistan is in the blood of the people and has been a tradition for centuries, from the bustling bazaars in Bukhara's original trading domes to the corners of Registan.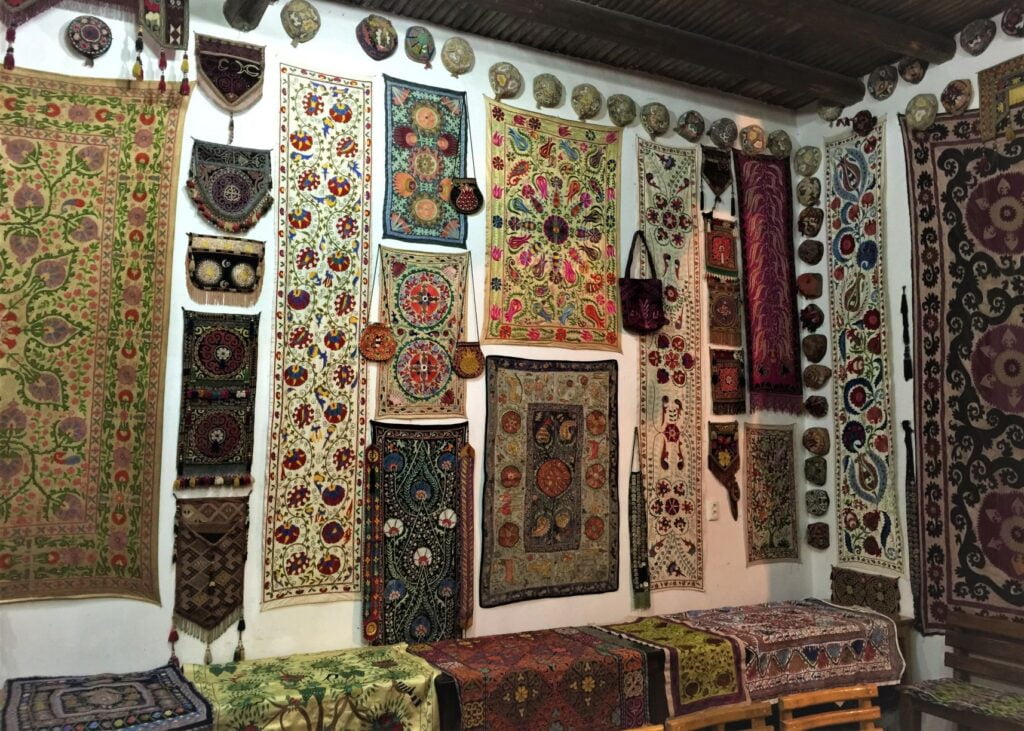 3. An Untouched Gem of Hospitality
Uzbekistan's exclusive charm lies in its untarnished beauty that has been graciously free from mass tourism. While it may not be widely known as one of the friendliest countries, the locals of Uzbekistan are some of the most warm and welcoming people you'll cross paths with. As you journey further from the bustling Tashkent, the locals' curiosity towards visitors becomes ever more apparent.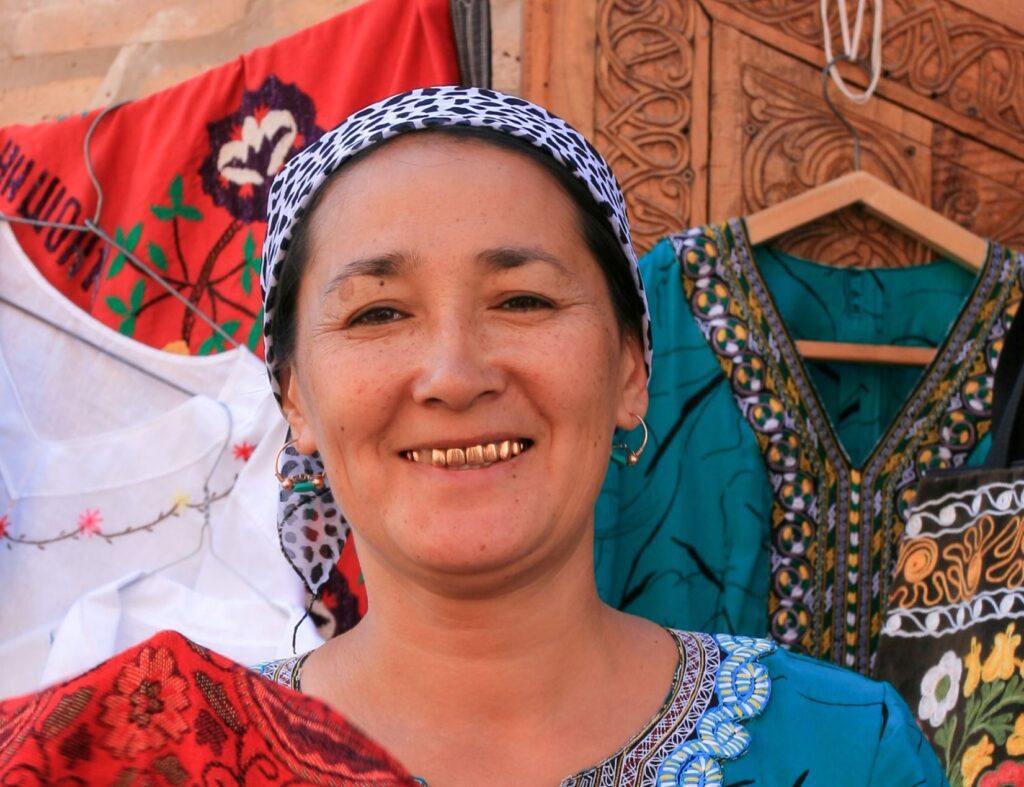 4. Uzbekistan's Rich Arts & Culture Scene: Ballet, Opera, Avant-Garde Art, and Astronomy
Explore the impressive world of Uzbekistan's vibrant arts and culture scene. Witness talented performances at the Navoi Theatre in Tashkent with tickets starting at just $15.00.  Admire the exquisite architectural details of the building, influenced by regions all over Uzbekistan.
Journey almost 700 miles to Nukus and uncover the fascinating Sakvitsky Art Museum. Prepare to be amazed by the priceless avant-garde Soviet art collection, carefully curated by man named Igor Savitsky. Savitsky dedicated his life to defying Soviet authorities and collecting banned Russian art pieces from the 1920s and 1930s, transport them to this remote location without interference from Moscow or the KGB.
Don't miss the opportunity to visit the Ulug Beg Observatory in Samarkand. Marvel at the impressive achievements of the astronomer king of the 15th Century, who made ground-breaking discoveries without the aid of modern-day technology. With his knowledge, he discovered over 200 unknown stars, recorded equinoxes and eclipses, calculated the earth's axis tilt, and foretold the year's length to within just a few seconds!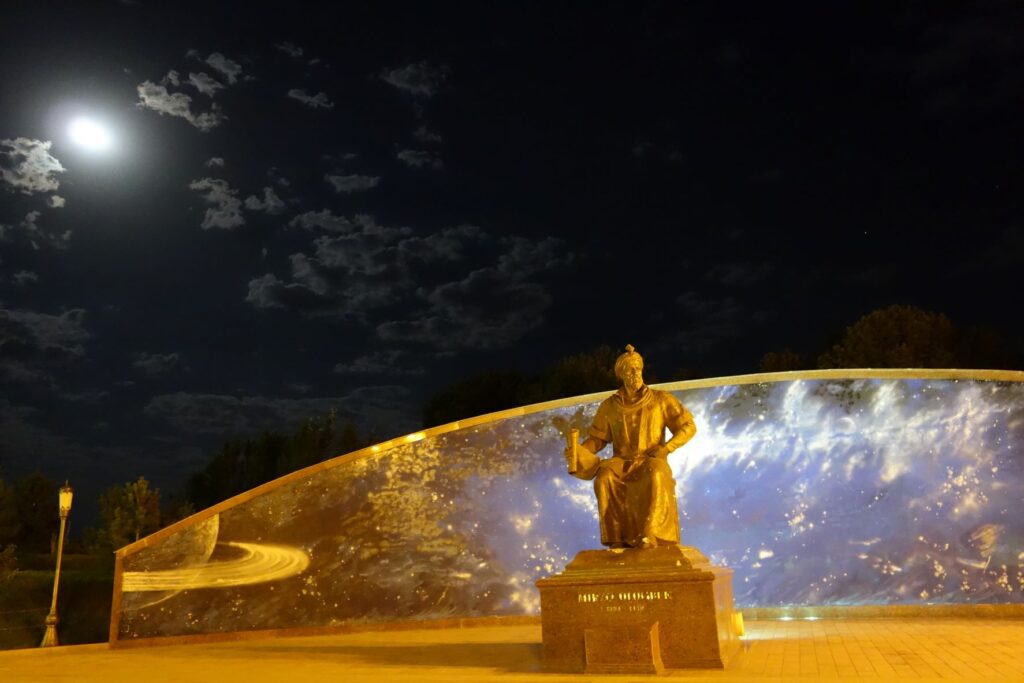 5. Behold the Magnificent Architecture
Experience the ancient walls of Khiva's old town, some dating back to the 5th century, transporting you back in time with winding streets, domes, and minarets. Marvel at the open-air history museum of the Ark Fortress in Bukhara, once the royal residence of the Emir. Witness the grandeur of Registan Square, with its breathtaking turquoise, blue, green, and yellow mosaic tiles, impossible to fully capture through a camera lens. And don't miss out on the stunning Gue E Amir Mausoleum in Samarkand, the resting place of rulers and a masterpiece that inspired future Mausoleums, including the renowned Taj Mahal.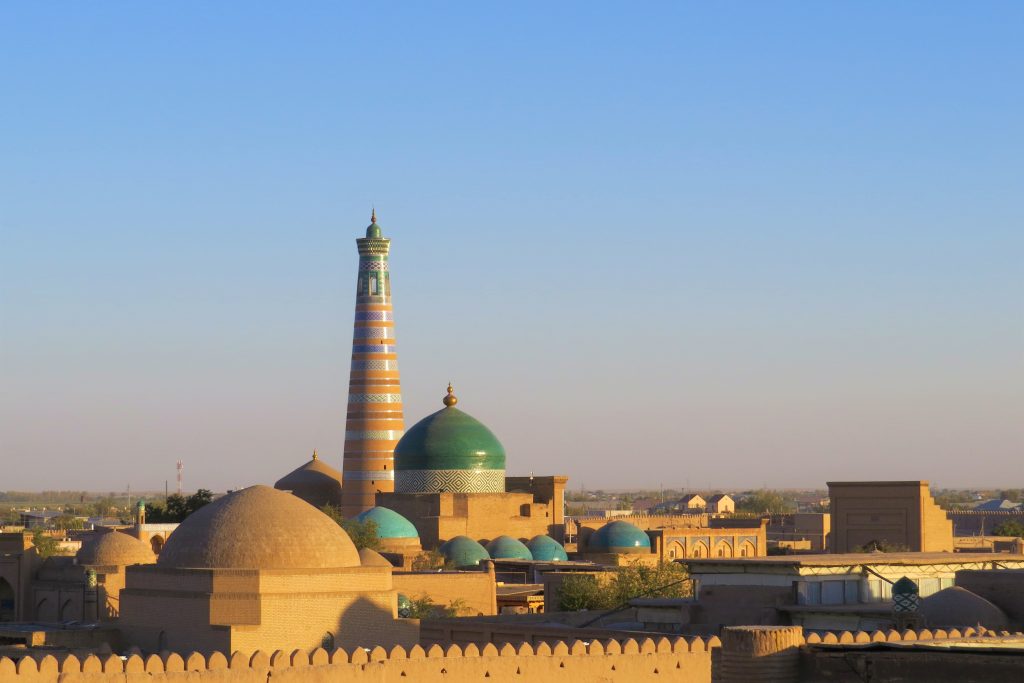 6. Pure Tranquility with Uzbekistan's Blue Skies Guarantee
The unparalleled wonder of Uzbekistan's architecture is complemented by the promise of warm, sunny weather. With a desert climate that can be challenging, we recommend traveling in April and May, or September and October, when crystal-clear blue skies and comfortable temperatures are virtually guaranteed. Don't miss out on the perfect photo ops and unforgettable experiences against stunning backdrops.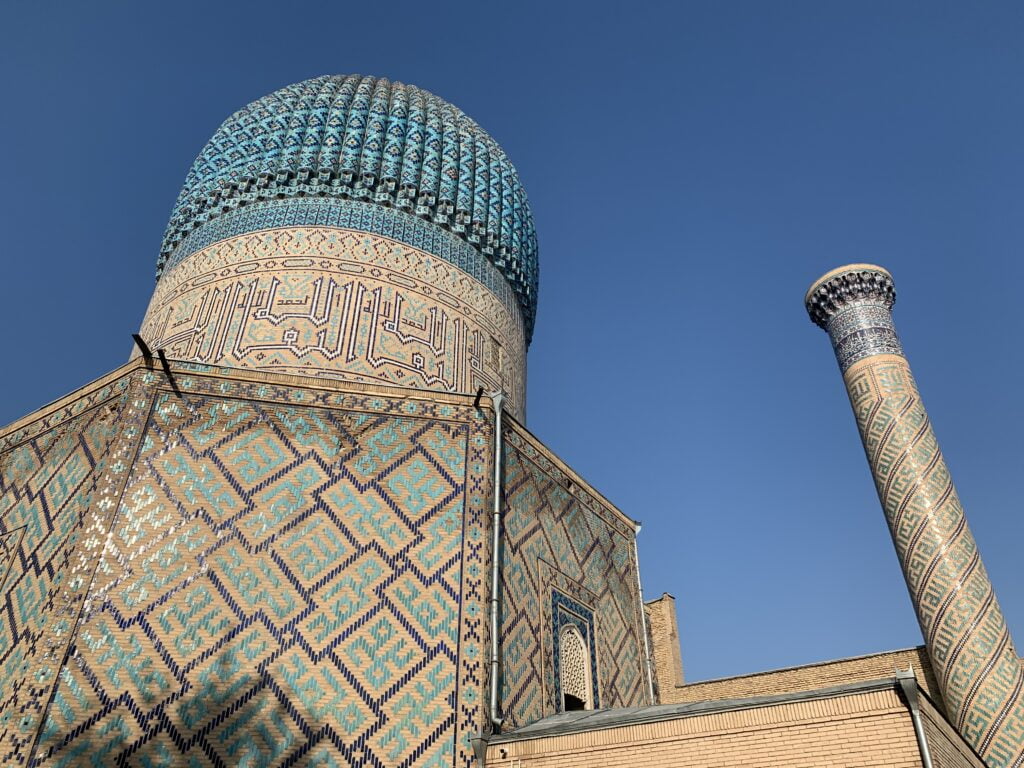 7. World-Class Accommodations
Embrace the local charm and character with privately owned boutique hotels, or choose from world class hotel brands – even a Leading Hotel of The World in Samarkand and Hyatt Regency in Tashkent.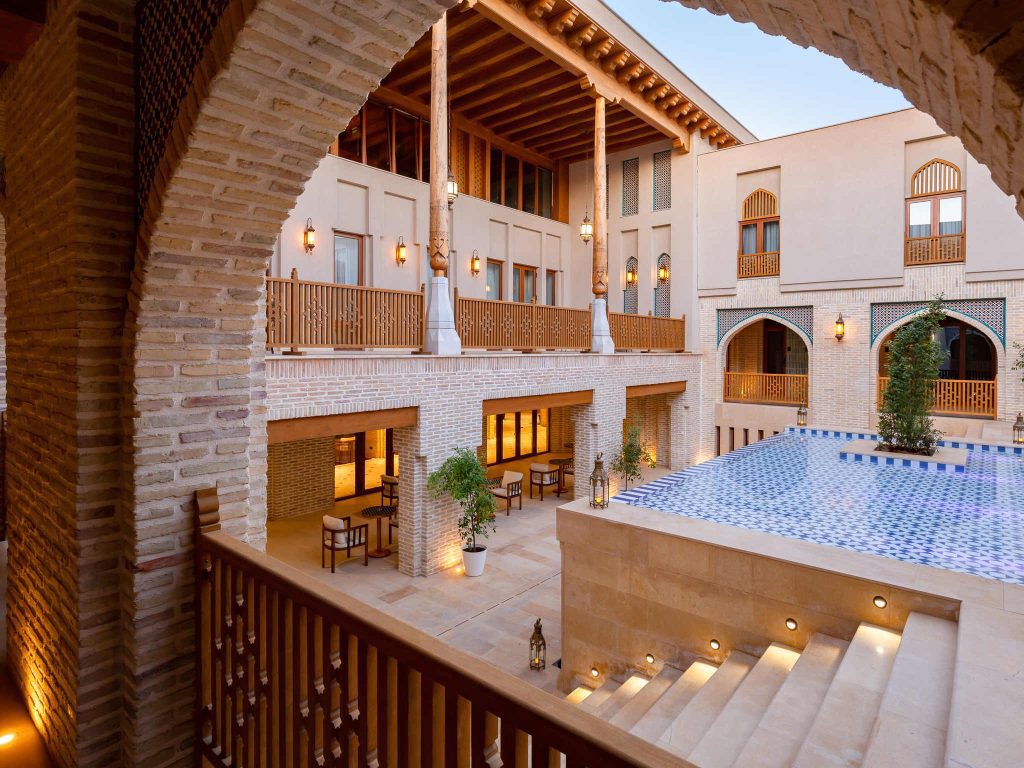 8. Become an Instagram Sensation
Uzbekistan is a must-visit destination that will make your followers envious. Check out the exotic locations and friendly locals that will grace your feed. Get ready to impress with a trip to the hidden gem that even the Telegraph agrees is "the most fascinating country you've never been to."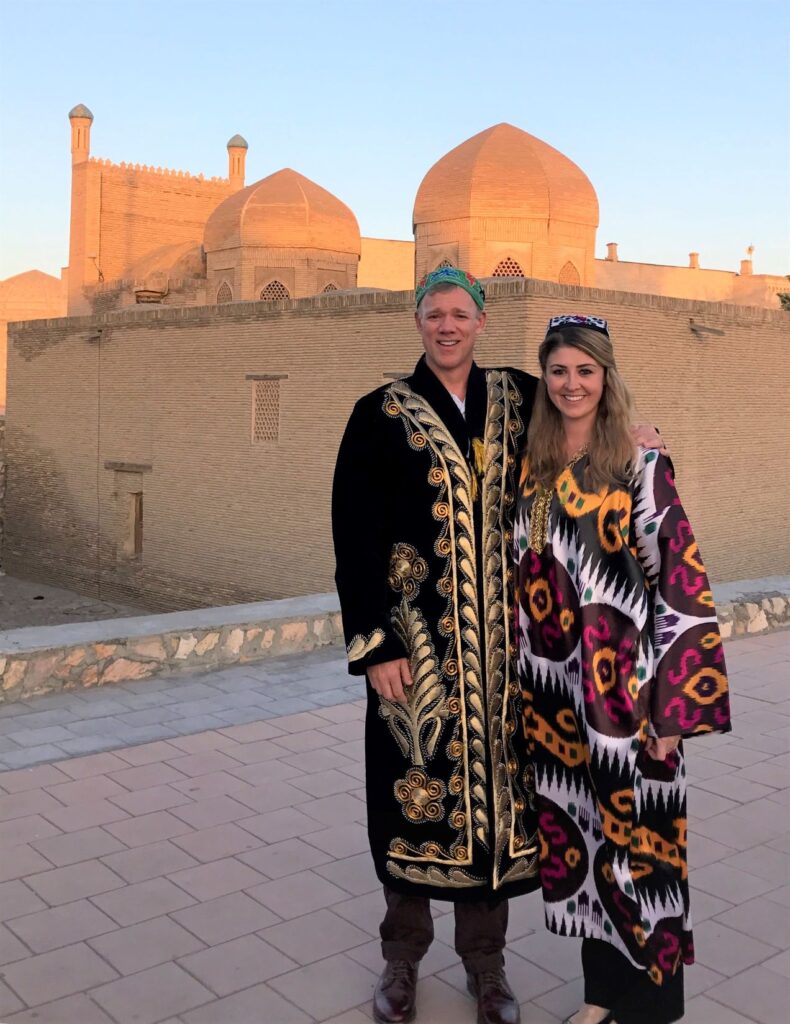 Experience Uzbekistan like a local with our trip-planning services. Contact an expert and get all your Uzbekistan questions answered now!