There's never been a better year to head to Europe for the festive season to see the enchanting holiday markets that bring travelers from around the world. The cities are all decorated, the Christmas Markets are open, and our expert team of guides are all waiting to introduce you to the very best experiences their destinations offer. Gwen Kozlowski, President of Exeter International and top Central Europe expert shares her tips on making the best of Christmas markets in the Czech Republic, Austria, Germany & Poland.
My top tips for making the most of the markets:
Cash is King  
Many stalls do accept card payments, however, for smaller purchases, it is always good to have local currency so you don't miss out on any potential purchases, or have to search for a cash machine/ATM.
Shop after Dusk
The festive atmosphere ramps up in the evening when all the Christmas lights are twinkling, and you can enjoy a glass or two of mulled wine that will also keep you warm!
Wrap Up!
If you are lucky, it will snow to enhance the festive feeling.  Even without snow, it will be cold. As all the markets are open to the elements, pack plenty of warm layers.
St. Nicholas Day
Consider including December 6th in your travel dates. This is St. Nicholas Day in Europe and there are parades and festivals on this day. This is particularly magical if you are traveling with children.
Advent Concerts
Traveling during the Christmas season isn't just about markets.  If you love music, it's the perfect time for a wide array of special holiday and Advent concerts in most cities.
Small & Quirky
It is worth exploring the smaller markets in bigger cities like Berlin and Vienna – both cities have numerous markets often specializing in different types of products.
These are some of my favorite markets:
 1. Vienna
From November 11 to December 26,  2023
Vienna has a market on every corner – literally!! My two favorite hotels here for holiday travel are the ultra-luxury Sacher and the chic boutique Sans Souci. The Sacher puts you steps from the pedestrian area and a short walk to several markets – from the collection of stalls behind St Stephens to the little market just behind the Spanish Riding School. Sans Souci has two markets just minutes from their front door – the beautiful market at Maria Theresien Square and the wonderful Spittelberg market – where the Christmas market takes place on the neighborhood streets – a unique and personal favorite. Let me arrange a very special visit to the Spanish Riding School to see the famous Lipizzaner horses up close and personal. I'll make sure you have tickets to the most atmospheric Advent concerts. And for those of you who love food – the Vienna Christmas markets are the ultimate street food indulgence. I'll have a culinary expert guide you through all the best tastes of the season!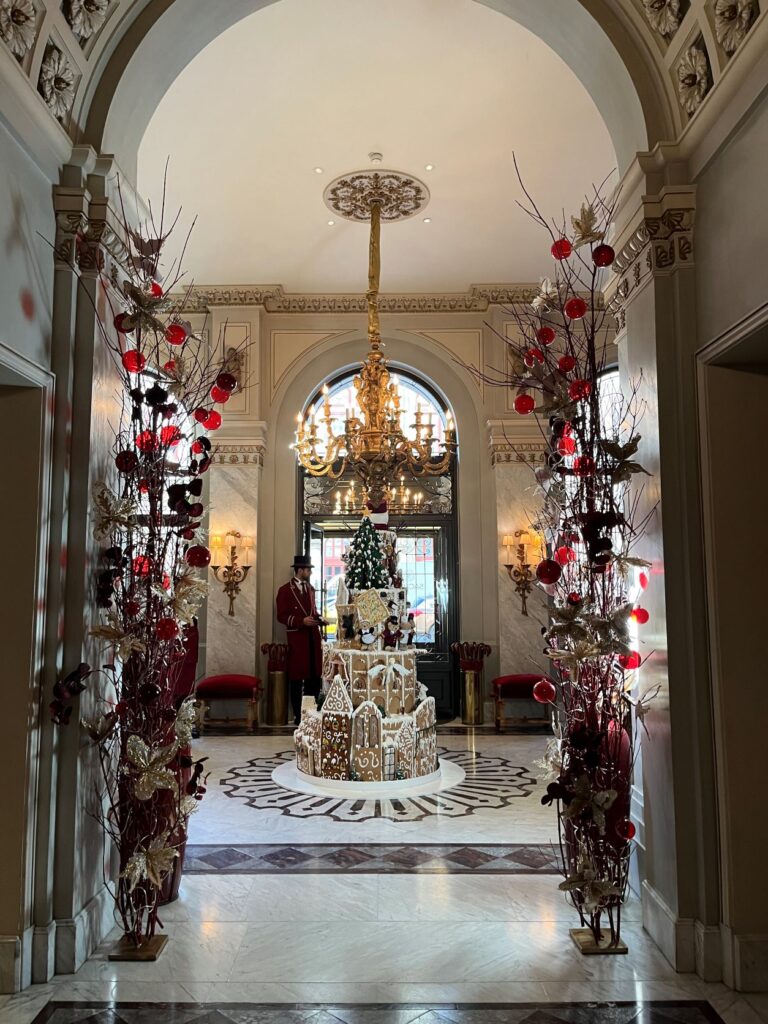 Extend your stay in Austria and visit Salzburg. The Christmas market is beautiful, and an added highlight here is to visit the Silent Night Church in nearby Oberndorf.
2. Salzburg
From November 23, 2023 to January 1, 2024
The Christmas market that is in the center of Salzburg is enchanting and lively. Just a short distance from the center brings you to Hellbrunn Palace, and their Christmas market in the palace gardens is also a must-visit. Winter gives you some wonderful options for day trips, including the beautiful Lake District, where you will find truly local Christmas markets to enjoy. These are best in the early evening, so if you don't mind a late start, they're a great option for something different. Or, take a journey outside the city to Oberndorf to see the Silent Night Chapel. If the snowfall is cooperating, it's also possible to have a sleigh ride in the countryside. Salzburg always offers a wide variety of advent concerts, too, from concerts in the fortress to those in the city's churches, palaces, and concert halls.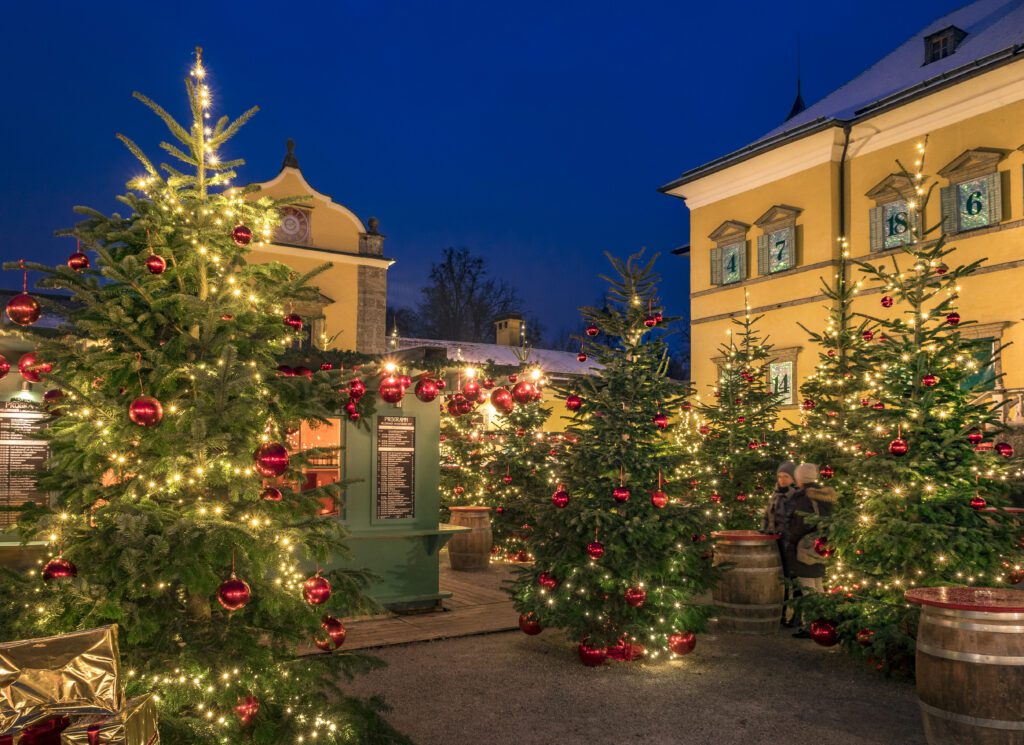 3. Prague
From November 25, 2023 to January 6, 2024
One of the most romantic cities in Europe, Prague is never more magical than in the winter.
The largest Christmas markets in Prague are in Old Town Square, and (what could say Christmas more) Wenceslas Square, but there are also smaller, hidden ones, up in the Castle or on the Kampa Island. Buy carved wooden toys, Bohemian glass or marionettes and traditional straw and maize gifts. Prague churches display beautiful nativity scenes, a tradition that goes back to the Middle Ages. Prague is THE fairytale city of Europe year round, but in the holiday season, it's truly one of my favorites. With just about everything a short stroll from my top hotels, you can spend hours walking the markets and stopping for mulled wine and hot chocolate to keep warm. Many of the markets feature holiday performances from local choirs and groups, filling the city with music.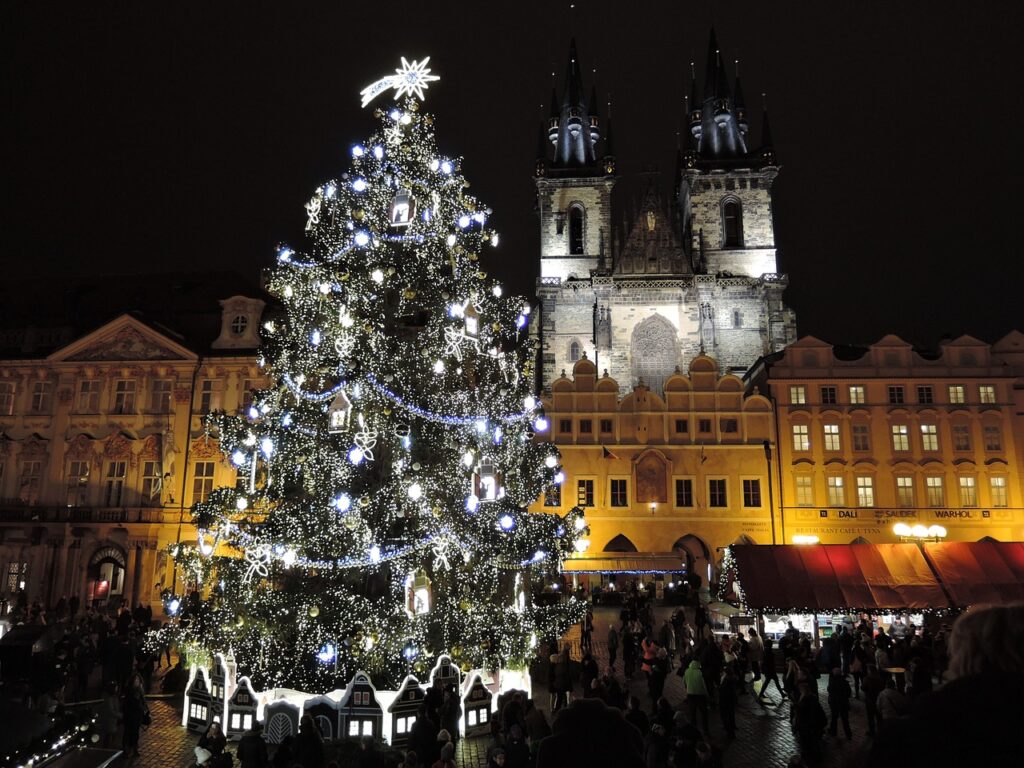 4. Krakow
From November 24 to December 26, 2023
People tend to forget Poland as a Christmas destination, but it has some of the most beautiful and authentic markets we have experienced. The street food is excellent, as are the local handicrafts: hand blown glass ornaments and gingerbread that is simply out of this world!
I love Krakow in the holiday season, with the famous Cloth Hall surrounded by the holiday market of your dreams. The street food here is amazing and you can't leave without a taste of oscypek – grilled sheep cheese with cranberry sauce – yum!  My favorite purchases here are the hand-made tree ornaments that are famous the world over…and I can even send you to the folks who make them by hand so you can join them in creating personalized versions for your family!  I also love the hand-made felt products here – from purses to hats to simple home décor items, they're the perfect unique souvenir to bring home.  And – if you can resist eating it right away, the stunningly-decorated Polish gingerbread cookies are both beautiful and a delicious souvenir!  With the Polish Zloty at almost 4 to 1 towards the dollar, your shopping budget will go further than ever this year!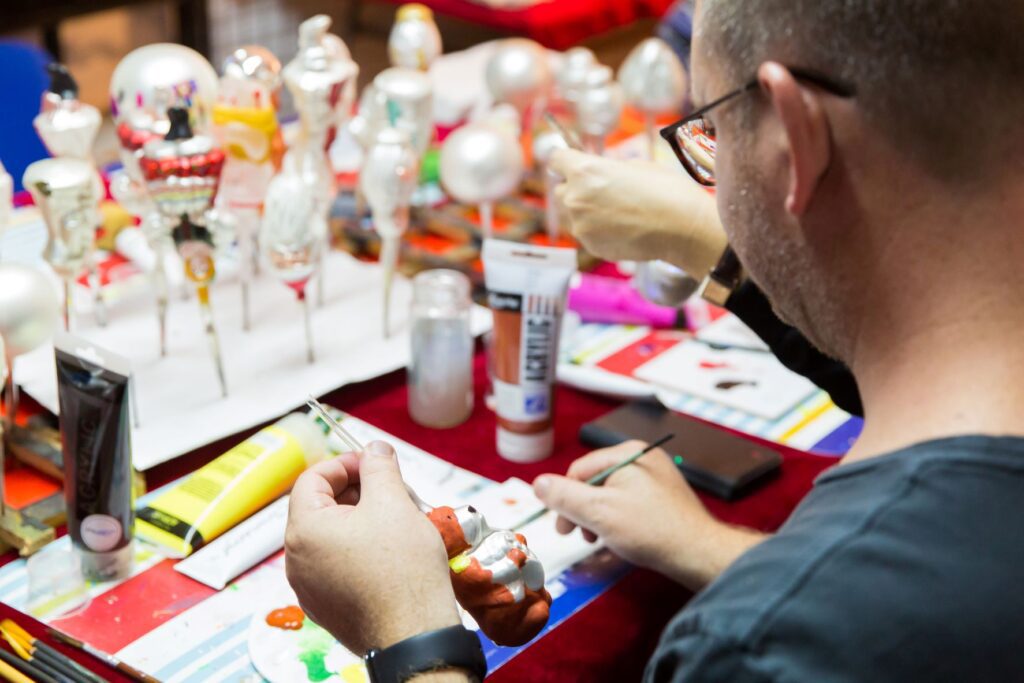 5. Budapest
From November 24 to December 31, 2023
One of Europe's most exciting cities also features a fun and festive holiday atmosphere.  Amazing hotel favorites like the Four Seasons and Aria, put guests just steps from great Christmas markets with a dazzling array of handmade items and some fantastic holiday street food. Two of the main squares provide stunning backdrops for Hungary's Christmas markets. Vörösmarty Square is also home to the iconic Gerbeaud Café. In St. Stephens Square, the stunning basilica is used at night to project light shows during the market season. Guests looking to shop in Budapest will find embroidery, handmade candles and wood carving, all locally produced in Hungary.  Budapest is the perfect blend of imperial and edgy and is perfect for those looking for a blend of history and a modern vibe. Let one of our guides show you the secrets of the unique Ruin Bars. Head to the city park for ice skating or simply watch the amazing light show on the façade of St Stephen's Basilica. Be sure to sample the fantastic Hungarian wines at one of the city's wine bars or restaurants.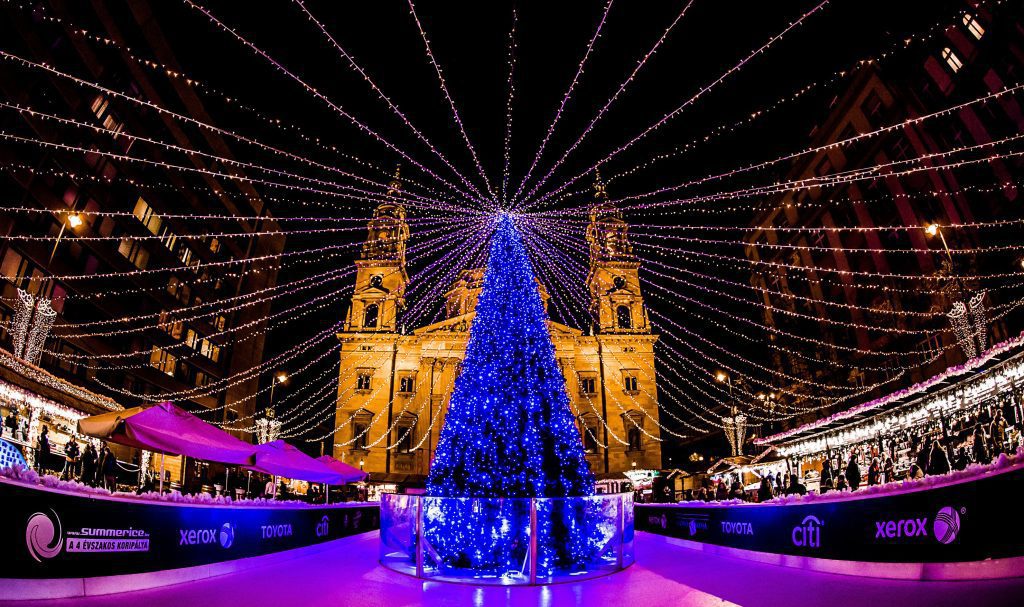 6. Berlin
From November 27 to December 31, 2023
You might think a big city like Berlin won't feel warm and welcoming over the holidays, but be ready to be enchanted with the festive atmosphere of the several markets throughout the city. We'll base you in the heart of Mitte right at the entrance to one of the best markets in the city – Gendarmenmarkt.  You won't find a more vibrant city in Europe than Berlin. World class art, an incredible history, amazing restaurants, a buzzy nightlife and a festive atmosphere all combine to create a destination for all ages and interests.  Berlin is great for children, as you can do everything here from create your own personalized candy bar, ice skating in several spots, or even ride a special holiday train through a fairytale forest.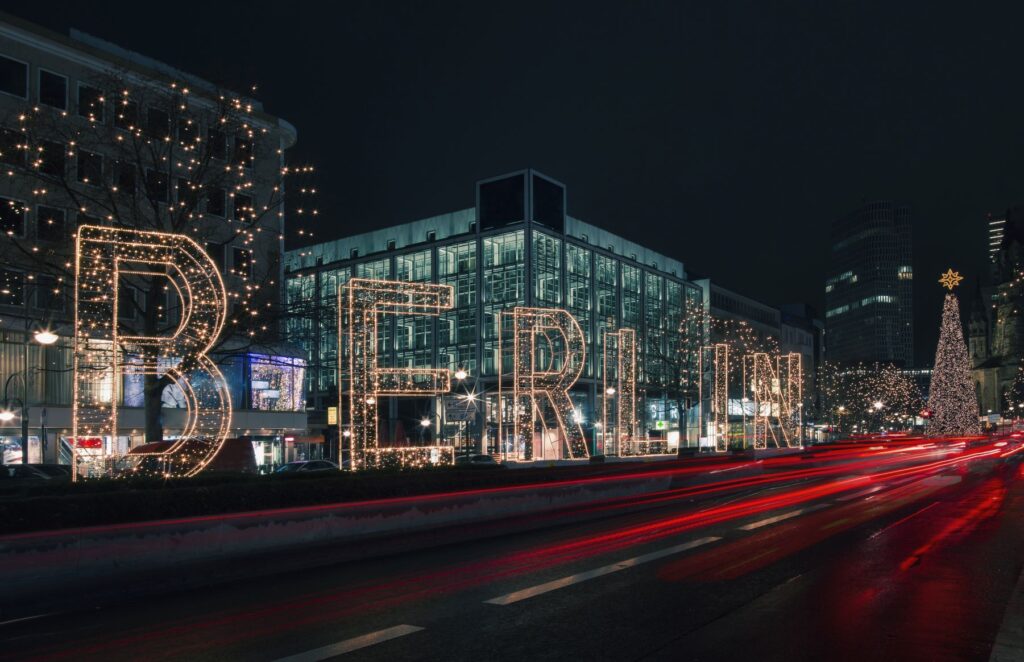 For more details about any of our destinations, contact us: 800.633.1008 or 813.251.5355 or email.