There are not many cities in the world where you can find restaurants that have been in existence for almost 400 years, or Café's that have remained in the same family for 76 years. In Vienna, famous for tradition, you can find both. We shamelessly enjoyed visiting these four restaurant/café institutions earlier this month. The secret seems to be that the Viennese love them too, making for a good blend of visitors and locals.
The White Chimney Sweep
A cold January day, straight off the plane and we were ready to find a legendary example of a Wiener schnitzel! We found it at Zum weißen Rauchfangkehrer – The White Chimney Sweep, centrally located close to Stephansplatz. Named after a sweep that fell in love with a baker – and so was covered in flour all the time – the restaurant opened in 1848 and specializes in traditional Austrian dishes, with a focus on local produce. There are two rooms, one smaller at the front and one larger at the back (we preferred the larger) with booths. We started with some toasted pumpkin seeds and warm freshly baked bread. The schnitzel arrived perfectly cooked. It was delicious with a side of fresh cranberry jelly and warm potato salad, accompanied by a bottle of cold, crisp Grüner Veltliner, Austria's most popular white wine. We had no space for more food, but if we had we would have opted for the poppy seed dumplings with almond, pear and honey ice cream. Great food, exemplary service and good atmosphere – be sure to book as we saw many people being turned away at the door.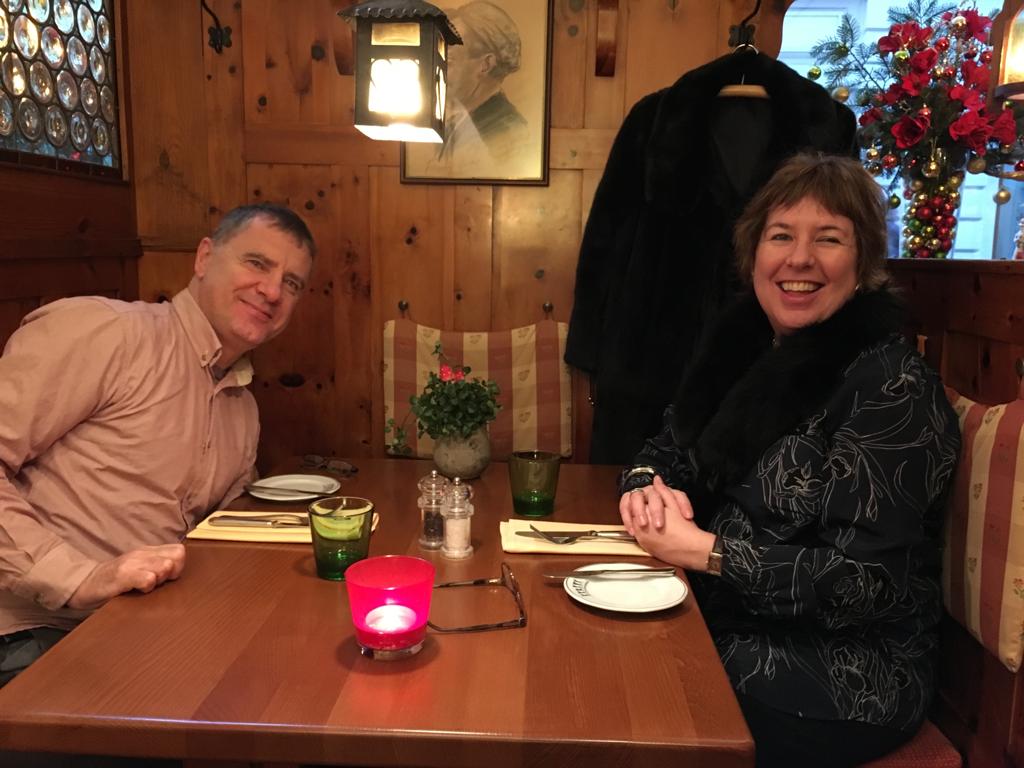 Unspeakably Delicious Sandwiches
The last time we were in Trzesniewski it was 1991. A return visit was like stepping back into a memory. There are now several branches, but the iconic one is on Dorotheergasse 1. Opened in 1902 by Franciszek Trzesniewski, a Pole from Krakow it is a tiny space with a counter displaying 22 different types of small open-faced sandwiches. Crab, tuna, herring, paprika, ham, blended with egg are very colorful and cost €1.20 each.
You can choose from small glasses of Grüner Veltliner, or tiny shots of local beer. Be prepared for lines at peak times. We think it is a good idea to go as part of a 'café hop'. Have your sandwiches here and pop across the road to Café Hawelka for a slice of strudel. They have a charming website – where you can see a snapshot of a few minutes of time in this wonderful institution. The title above is a reference to the difficulty people have in pronouncing the name Trzesniewski!
The Black Camel
After a morning in the Leopold Museum in the Museum Quartier, we booked a late Sunday lunch at Schwarze Kameel (the Black Camel). Founded in 1618, the restaurant will be 400 years old in 2018.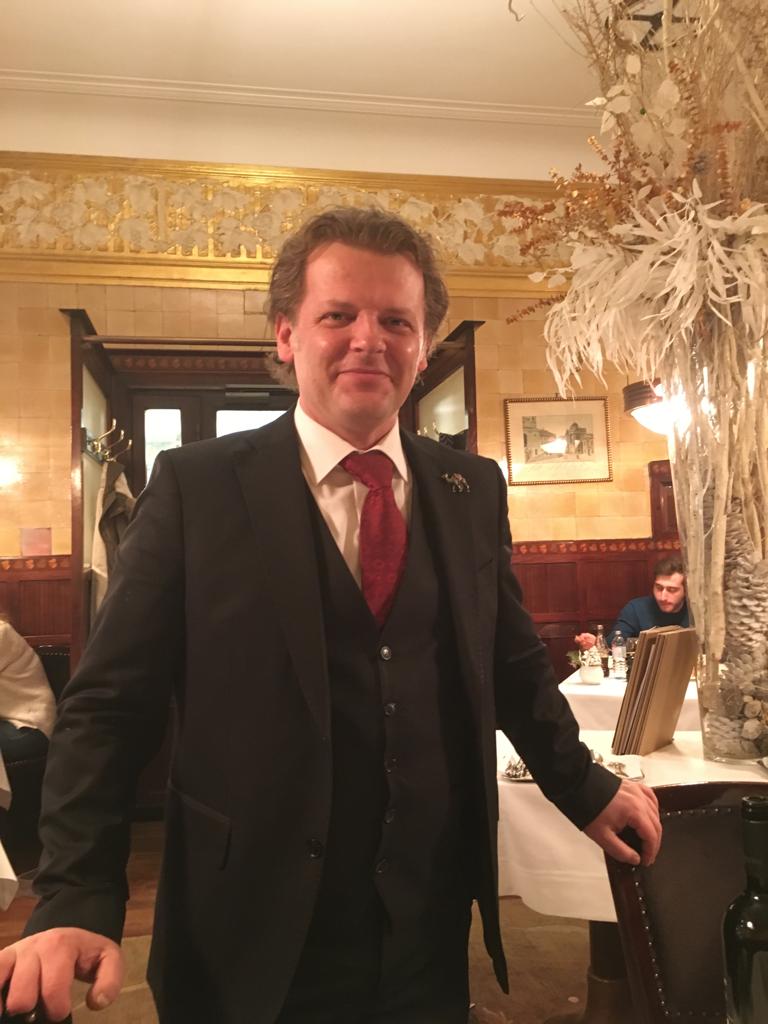 The restaurant manager (pictured) was the perfect host. The owner,  Peter Triese, has been overseeing the restaurant since 1977. His mother started making their famous open sandwiches for the bar more than 50 years ago! The bar serves 800 types of wine and is very popular for a quick bite. For those that have more time, a long lunch in the gorgeous Jugenstil dining room (small, so booking is a must) should be at the top of any Vienna travel wish list. We had an excellent meal of Austrian goulash, and perfectly cooked venison accompanied by a bottle of Eisenberg, a red wine from the southern part of Burgenland.
Café Hawelka
Viennese cafes are renowned globally. Some, like the Sacher and Demel now have permanent lines and are perhaps too popular. Some like Café Drechsler (near Naschmarkt) are beloved by locals. Hawelka is something slightly different from the grand cafes. Founded in 1939 by Josefine & Leopold Hawelka who ran it together for 60 years.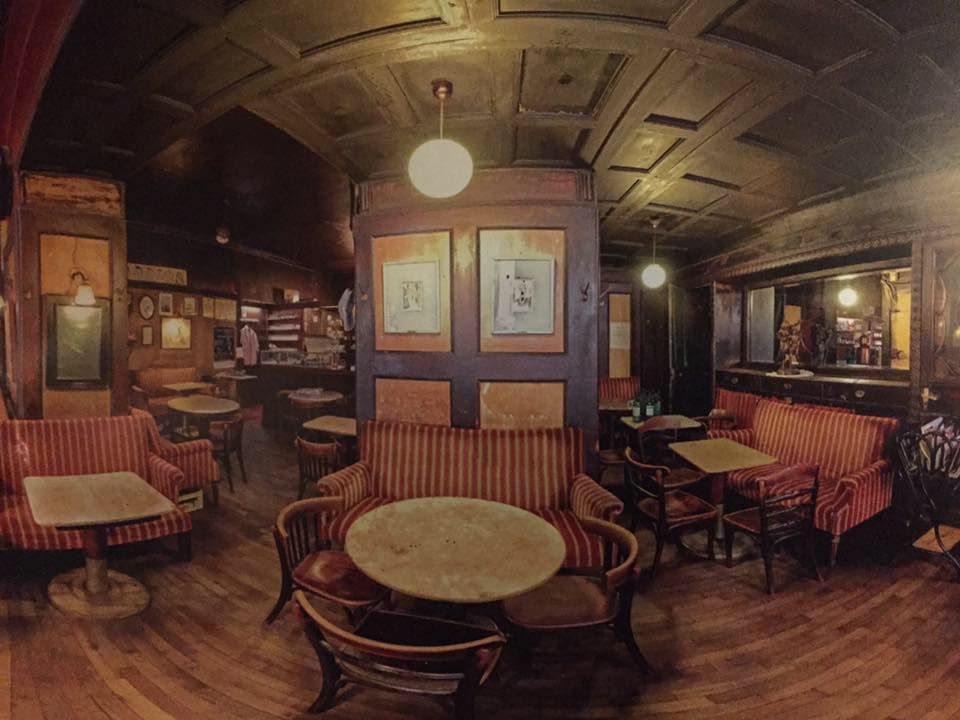 After WWII it became famous for bohemian thinkers and artists. Arthur Miller and Andy Warhol were among the creative foreign patrons. Today, the interior retains its shabby chic intellectual look. Today the café is owned and run by descendants of Leopold and Josefine.
Planning a trip to Vienna? Contact one of our experts today.