About the Rosewood Munich
Experience the grandeur and vibrant culture of Munich at Rosewood Munich. Located just steps away from Marienplatz, the heart of the city, this extraordinary hotel celebrates the history and charm of Bavaria. Immerse yourself in two beautifully restored landmark buildings, where you'll be greeted with a warm and inviting atmosphere. Indulge in the finest bespoke furnishings, impeccable butler service, and curated artwork throughout the property.
Venture outside and discover the unexpected. From the mesmerizing Rathaus Glockenspiel in Old Town to the exhilarating river surfers at the Eisbachwelle. Whether you're here for business, leisure, or a family getaway, their 73 rooms and 59 unique luxury suites and houses offer the utmost in spaciousness and luxury.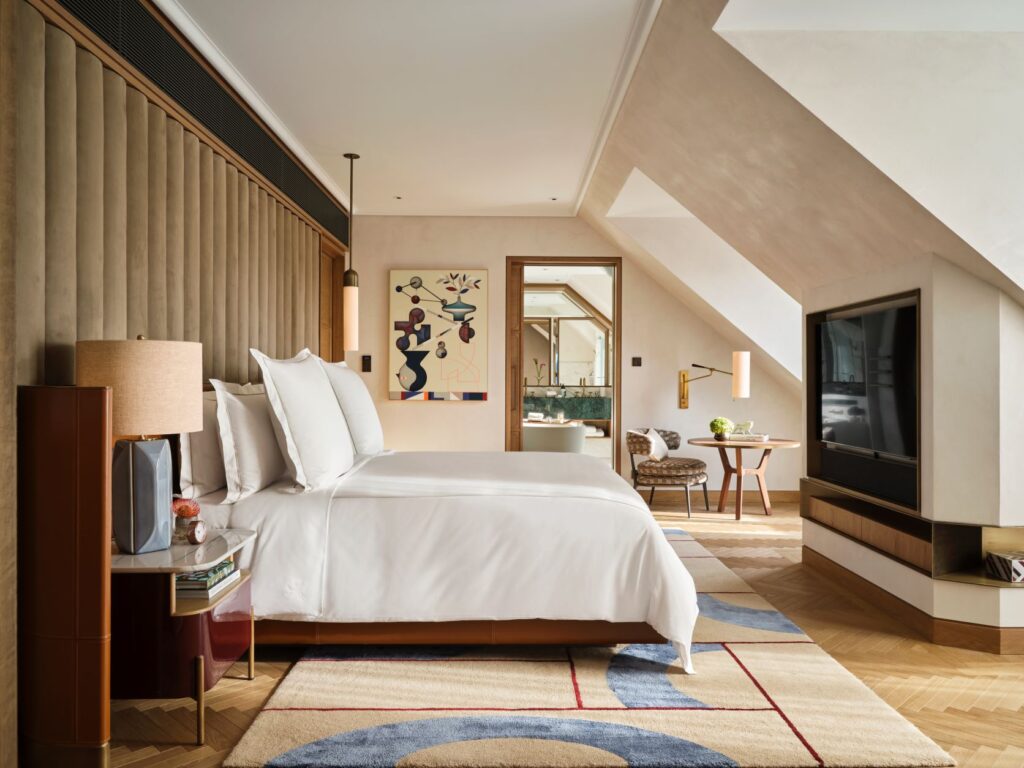 Located in the heart of the Old Town
Historic building