Tufenkian Old Dilijan Complex
About the Tufenkian Old Dilijan Complex
Tufenkian's Ananov Guesthouse is a luxurious escape to the past, offering visitors an authentic and lavish experience in Old Dilijan.
Experience 19th-century craftsmanship firsthand with intricately designed woodwork decorating all 12 suites – from furniture details to balconies for breathtaking views of this historic town and its lush forests stretching into the Tavoush region.
Then step outside and explore local workshops filled with handmade jewelry, clothes, carpets & more!
And enjoy traditional Armenian cuisine without ever leaving your seat at Haykanoush Restaurant's high vaulted ceilings understated chandeliers or intricate Tufenkian Carpets that are sure to take you back through time again.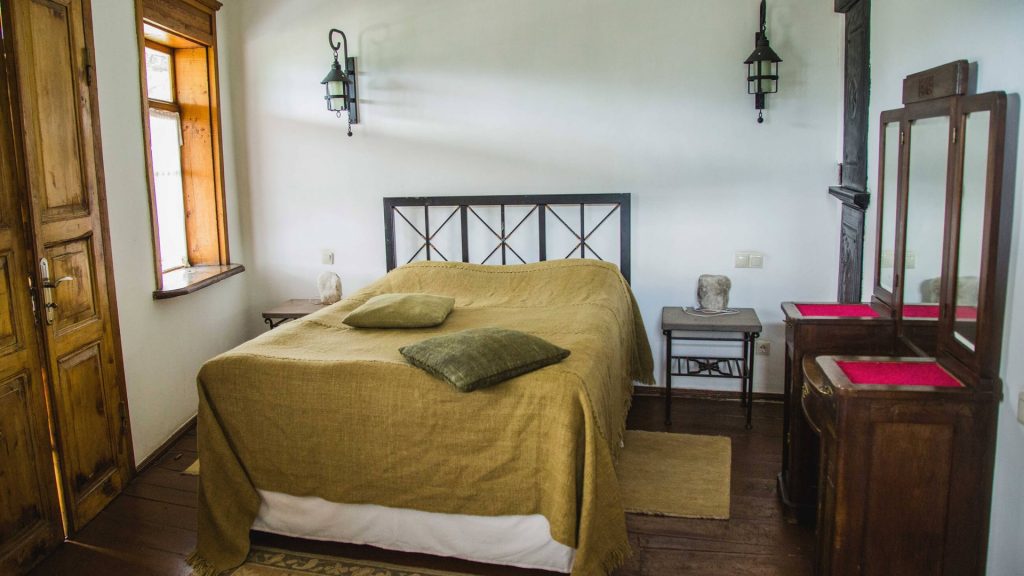 Authentic Atmosphere
Traditional Cuisine 
Breathtaking Views