Essential Austria Christmas Markets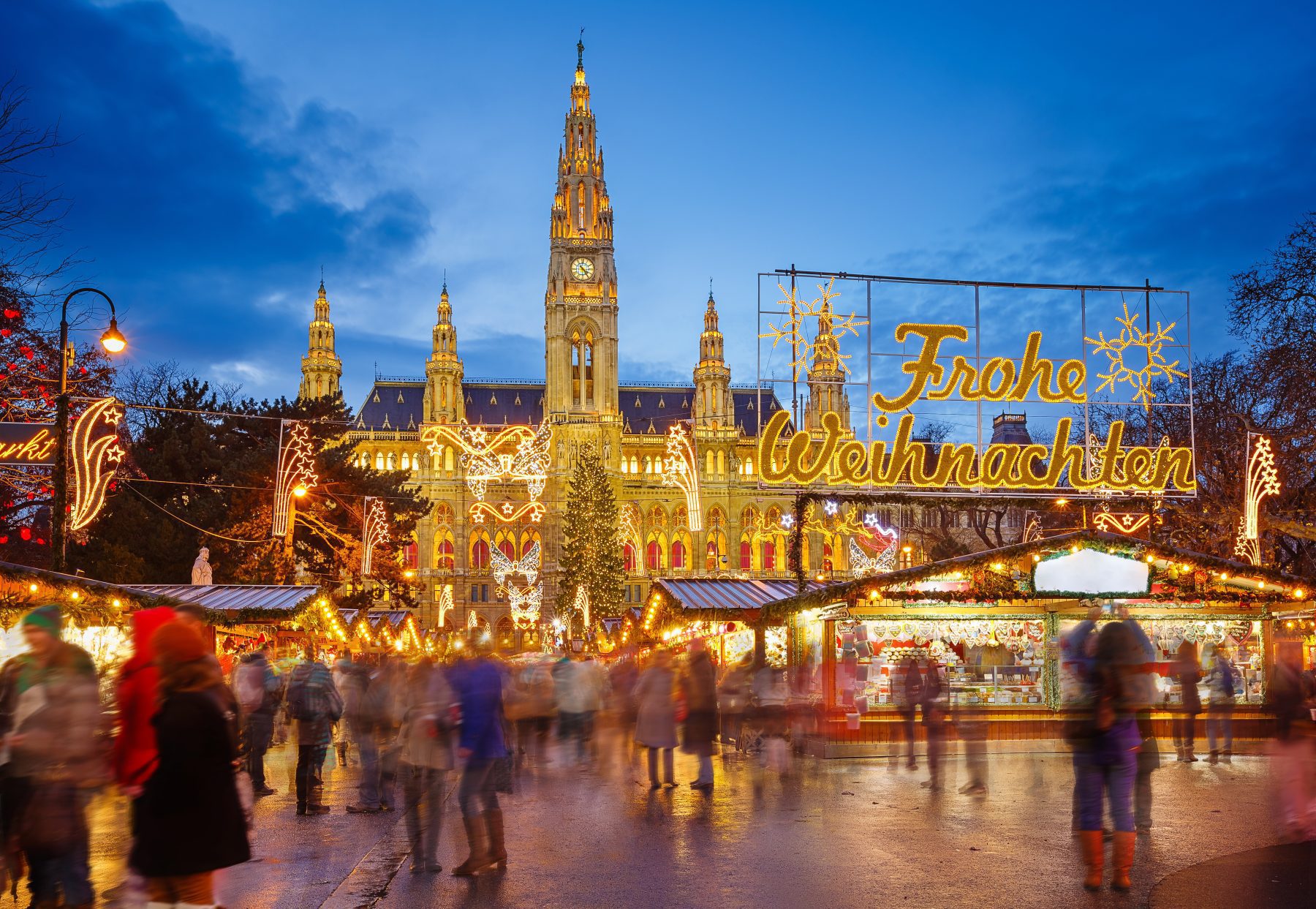 From the monuments and palaces of the Habsburg legacy, to the great master composers, Mozart and Beethoven among others, and from the intellectuals of the Vienna Circle, to the birth of Secessionist art, architecture and design, Vienna is a must-visit.
Vienna is a wonderful city to see on foot, as most major sights are located very close together. Visit the St. Stephens Cathedral with its unusual colored ceramic tile roof. If you have the energy, you can climb to the top of the steeple for a spectacular view over central Vienna!
Afterward, you can continue on your walking tour of this area. There are so many nooks and crannies to explore – each with unique architectural details from the ages. This whole city center is filled with different Christmas markets, too. A small one behind St Stephens. Another food-focused one by the State Opera. An Old World style market down another side street… They're all for you to explore!
Belvedere palace, built as the summer residence of Prince Eugene of Savoy, is situated on a gently sloping hill. The two main palaces (upper and lower) are linked by formal French gardens and both now house wonderful art collections. Your visit today will focus on the Upper Belvedere. The permanent collection includes works by Schiele, Kokoschka and more. However, it's best known for its collection of Klimt – one of the greatest collections in the world – including The Kiss.
Just in front of the Upper Belvedere is the Christmas Village market. It features 40 or so stalls with traditional handcrafted items, Christmas decorations, and, of course, a variety of tasty treats!
Afterward, you might want to hop on the Ring Tram with your guide to take the short journey around the historic Ring that encircles Vienna.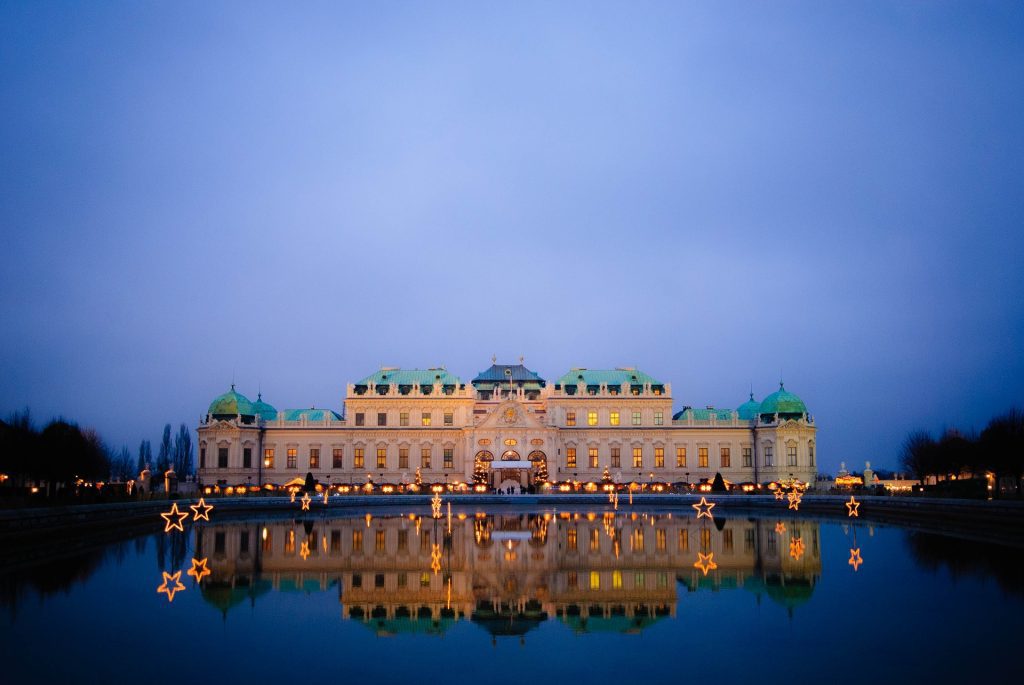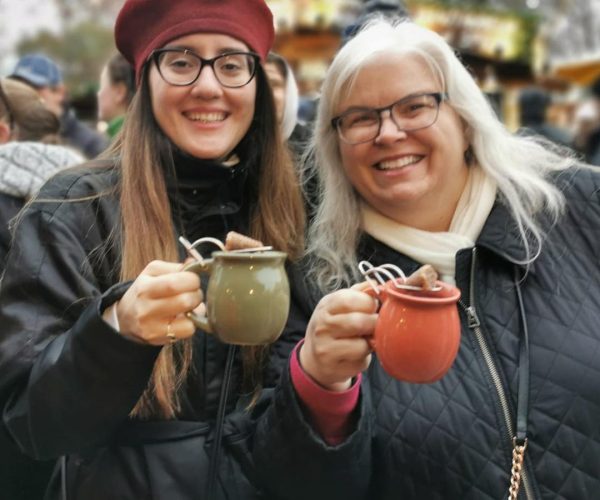 Today you will have an overview tour of the city. Begin with a drive along Vienna's famous Ringstrasse. This is where you find all of the most gorgeous buildings in Vienna – the State Opera House, the Hofburg Palace, the Fine Arts Museum and its mirror, the Natural History Museum. Afterward, head to the famous Schönbrunn Palace, the summer home of the Hapsburgs.
Exeter International Extraordinary Experience
This afternoon your local food insider will meet you at the Christmas market at Schönbrunn Palace. Today you will have a tour using public transport (and walking) of her favorite Christmas Markets. The Christmas markets in Vienna are about much more than shopping for trinkets – some feature very unique and tasty cuisine from all parts of Austria. Today you will visit a couple of markets with your guide and taste some of the best regional holiday bites.
Salzburg's Old Town with its world-famous baroque architecture is one of the best-preserved city centers in Europe and was listed as a UNESCO World Heritage Site. Begin with a journey to the "top" of the city. The Hohensalzburg fortress, strategically located on a hill overlooking the old town, is one of the largest medieval castles in Europe. because the fortress actually never came under a military siege and was surrendered without a fight to Napoleon's army, this is one of the best-preserved castles in Europe.
You will also see the Salzburg Cathedral, a 17th-century Baroque building that was the site of Mozart's baptism. Salzburg's most famous son is of course Wolfgang Amadeus Mozart and you will get a chance to visit his birthplace, if you are interested. All throughout your sightseeing today, you'll also be noticing sites from The Sound of Music, including Mirabel Gardens (Do-Re-Mi), the abbey and the cemetery where the family hid from the Nazis. You will also see some of our favorite Christmas markets. The expansive Christmas market in Old Town features a nice mix of both traditional handicrafts and delectable food.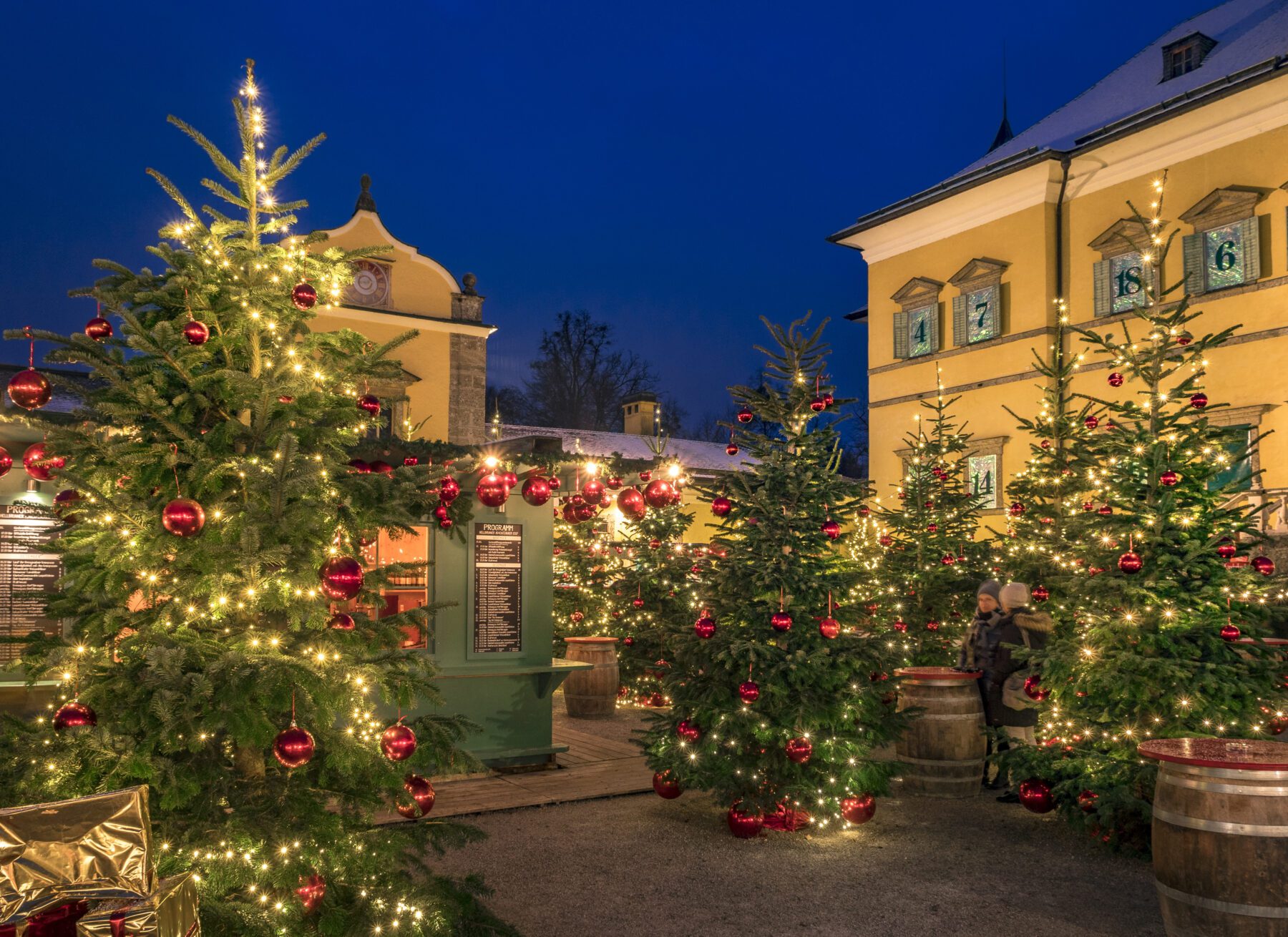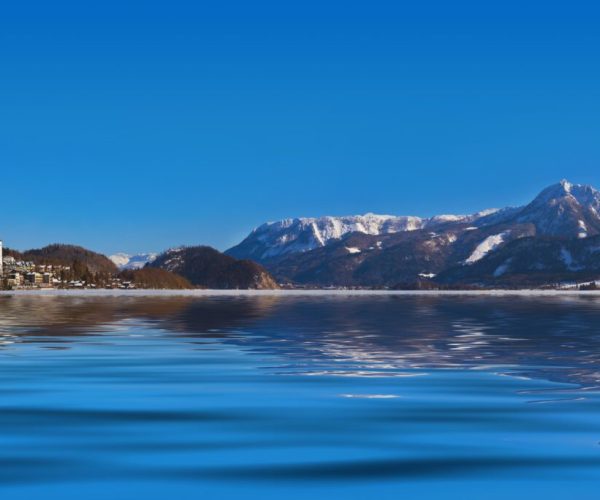 Exeter International Extraordinary Experience
Just before lunch time, head to the Mönchsberg mountain where you will find your private cooking school in one of the caverns at its base. Your expert chef has traveled the world pursuing his craft and is now back at home in Austria to teach you the secrets of Austrian pastries. Today you will create two iconic desserts – the very traditional apple strudel and the magnificent meringue creation of the Salzburg Nockerl. Everything is very hands-on, so prepare to cook! While your desserts are cooking, you will have a lunch of traditional goulash and then enjoy your creations for dessert.
This afternoon, just before sunset, your guide and driver will take you through Salzkammergut – the Lake District. This gorgeous region is dotted with picturesque towns, lakes and mountains and gives you a glimpse into the stunning landscape that has made this region so famous.
Christmas Market Hellbrunn
Enjoy your day at leisure. We suggest heading to Hellbrunn to visit the very large and wonderful Christmas Market.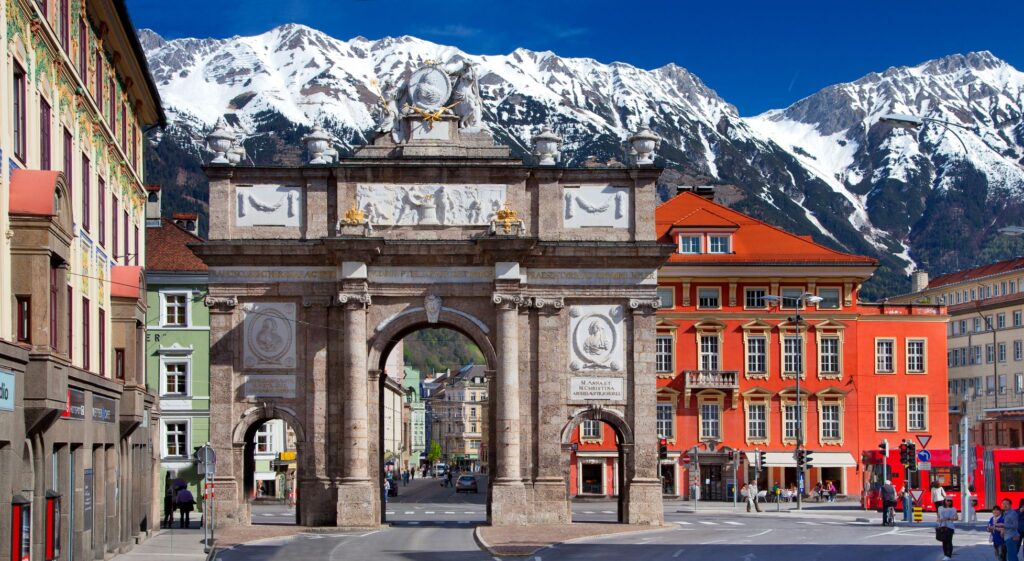 Today, take the train to Innsbruck. We recommend visiting the town of Seefeld, which features a tiny, charming Christmas market.
Exeter International Extraordinary Experience
Today you will explore on foot with a food tour where you will get to know and love the culinary side of the Tyrolean capital. You can enjoy typical and customary delicacies and specialties on a leisurely walk – and many larger and smaller dishes – through the beautiful state capital. You will have the chance to taste world-renowned specialties from sweet to salty. During the walk, you will not only taste samples of the food, you will learn more about Austrian everyday life and food culture.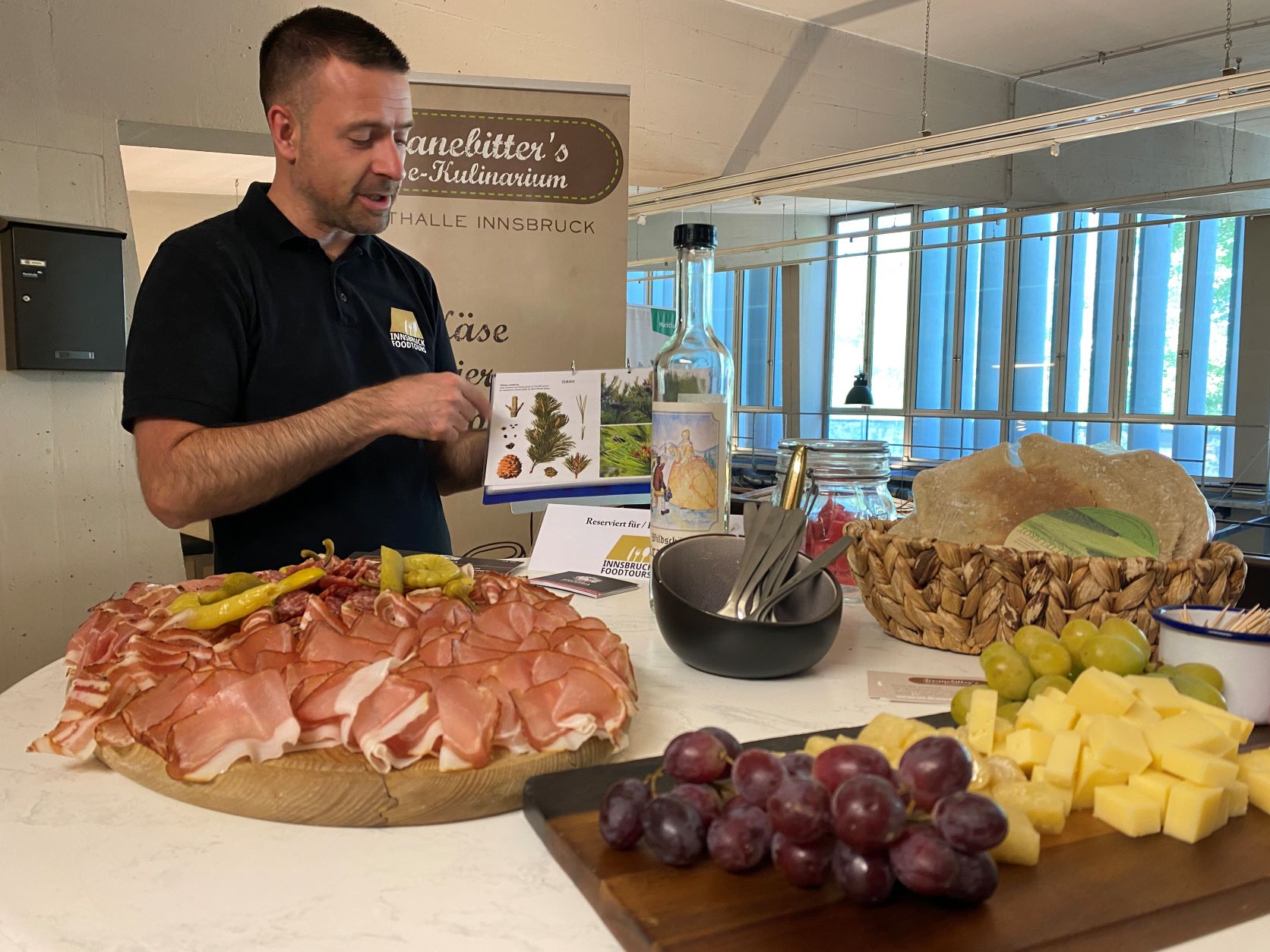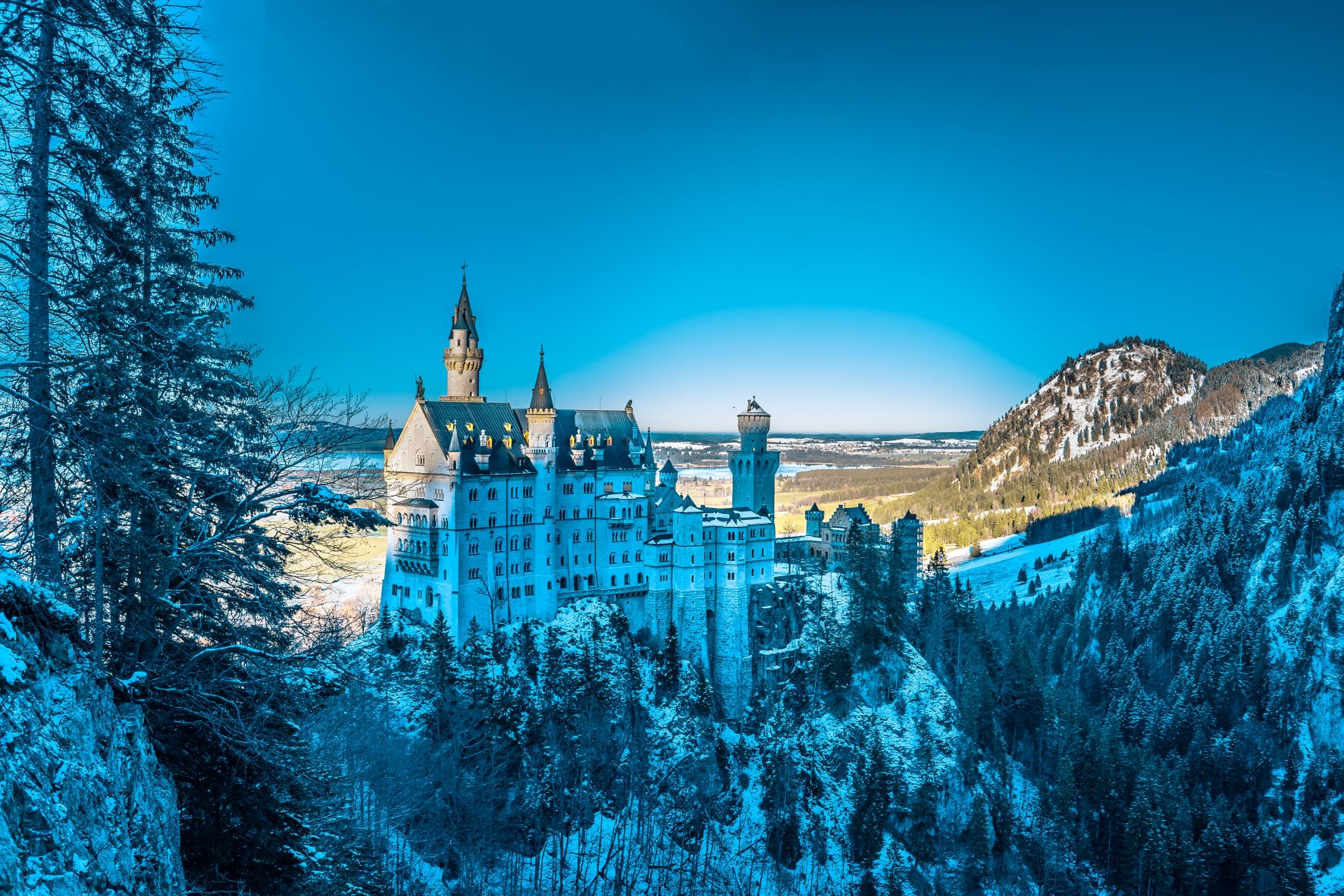 Spend the day at leisure, exploring the many charms of the village of Seefeld. 
Alternatively, you can drive deep into Bavaria and into the Alps. You may visit Neuschwanstein, one of the most recognized symbols of Bavaria. It took 17 years and over 6 million Gold Marks to turn "Mad" King Ludwig II's fantasy into reality. Set in one of the world's most beautiful locations, the castle overlooks the idyllic 700-year-old medieval village of Füssen. The views from the castle and from the nearby town are priceless.
For a castle that was actually lived in, if you like, stop in nearby Hohenschwangau. This is also one the castles of the Bavarian kings but this one was actually completed and used as a summer lodge and hunting lodge.
Our process is high-touch, and extremely personalized. Let us walk you through the steps when you decide to travel with Exeter.
Connect
Tell us what you'd love from your next adventure or ideas you have.
Customize
Let us craft itineraries tailored to your specific interests, travel style and wishlists.
Confirm
Collaborate and refine details with us as we begin to arrange logistics, such as accommodations, private drivers, or entrance fees.
Travel
Travel confidently with 24/7 local support and expert assistance.