Enjoy a walking tour of Gamla Stan (Old Town) and explore the narrow cobblestone streets and quaint shops.
You will also find Tyska Kyrkan, in Old Town. The church is referred to as the "German Church" as it was created for German merchants who had settled in the area. The church's bells can be heard ringing though Old Town numerous times a day. During your walk, you will pass by Riddarhust, the House of Nobility, dating back to the 17th century which now houses the records of the Swedish Nobility.
Walk along the quays of Stockholm for a visit at the imposing City Hall, Stockholm's political center and site for the annual Nobel Prize festivities. The Golden Hall is covered in millions of mosaic tiles depicting Sweden's history and most famous sites. The Blue Hall holds a pipe organ, with over 10,000 pipes, is the largest musical instrument in Scandinavia.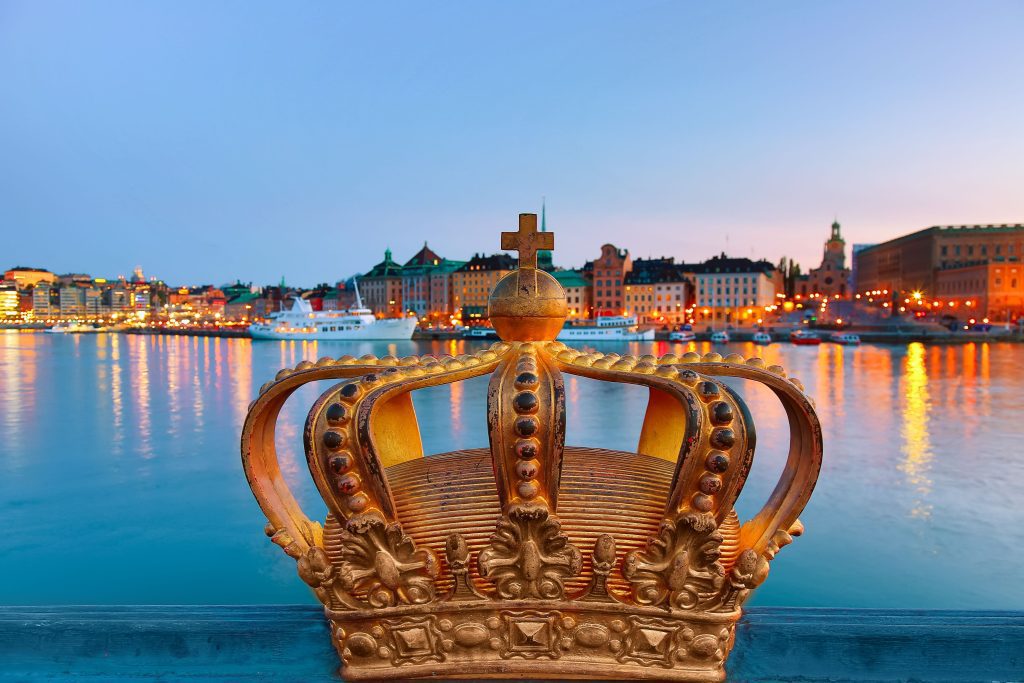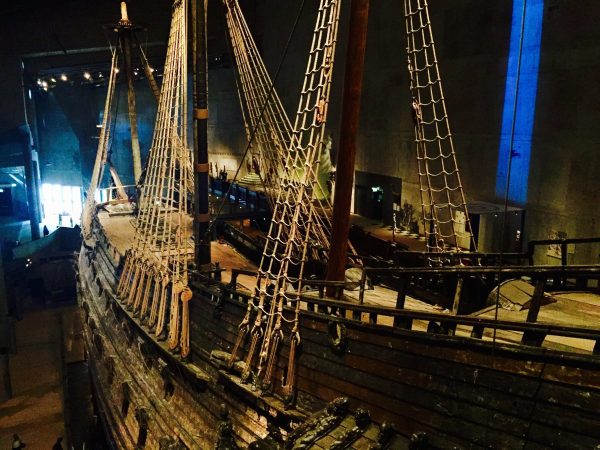 Visit Djurgården, a natural resort in the heart of Stockholm. You will journey via a short ferry ride. Visit Vasa Museum, Scandinavia's most visited museum, known for its maritime history and Housing of the Vasa warship.  The Vasa, perhaps the grandest and most ambitious ship ever to be built in Sweden, is the city's prized treasure.  She capsized and sank straight to the bottom on her maiden voyage in the 17th century only to be salvaged nearly 333 years later in 1961.
Visit at the Skansen, the world's largest open-air museum, and if you wish, take a stroll to the Nordiska Museum, housed in a spectacular Renaissance designed building from the late 1800s. Close by is the ABBA Museum and the Spirit Museum, where you can see a huge collection of Absolute Vodka advertising posters by such artist as Andy Warhol and Keith Haring, and of course have a few tastings!  
Depart by boat for Drottningholm Palace and the unique court theatre where operas and concerts were performed. The boat trip takes approximately 50 minutes. The Palace, built in 1662, is now the residence of Sweden's royal family. 
You will visit the magnificent Baroque Court Theatre, which is the oldest preserved theatre still in use. The original stage machinery, dating back to the 18th century is still in use. Even today the Royal Swedish Opera and Royal Swedish ballet perform at the theater.
Our process is high-touch, and extremely personalized. Let us walk you through the steps when you decide to travel with Exeter.
Connect
Tell us what you'd love from your next adventure or ideas you have.
Customize
Let us craft itineraries tailored to your specific interests, travel style and wishlists.
Confirm
Collaborate and refine details with us as we begin to arrange logistics, such as accommodations, private drivers, or entrance fees.
Travel
Travel confidently with 24/7 local support and expert assistance.