'The South Caucasus is among the most culturally genuine, historically rich and religiously diverse –not to mention under the radar — parts of the world. they share a timeless and deep-rooted tradition of hospitality, family and food'. Patricia Schultz, 1001 Places to Go Before You Die.
Armenia was the first country to adopt Christianity, in the 4th Century AD. It is this heritage which gives Armenia its distinctive character. The country is a tapestry of churches and monasteries, with a kaleidoscope of frescoes and murals. You will enjoy local hospitality, delicious national cuisine and stunning scenery. Tbilisi is not only the capital of Georgia, but the capital of food and wine in the entire region. With neoclassical and Art Nouveau architecture, stunning countryside and mountain ranges close by this city is a revelation. Baku is a city of huge contrasts, with minarets superseded by the iconic architectural landmark that is The Flame Towers. Flames, signifying the power of natural energy, have been a part of local history since Zoroastrian times. Incredible museums and a Mediterranean climate complete the picture. Once you have been, you will wonder why Tbilisi, Yerevan & Baku were not on the must-do map before!
Exceptional Food
The entire region is known for its exceptional food based around fresh seasonal produce. From Armenian Sarma (stuffed grape leaves) to Azeri Shashlik (kebabs cooked on hot coals) and Georgian lobio (bean stew) the food is delicious and the choice is wide for vegetarians and meat eaters alike. It is no wonder that  Anthony Bourdain fell in love with Georgia!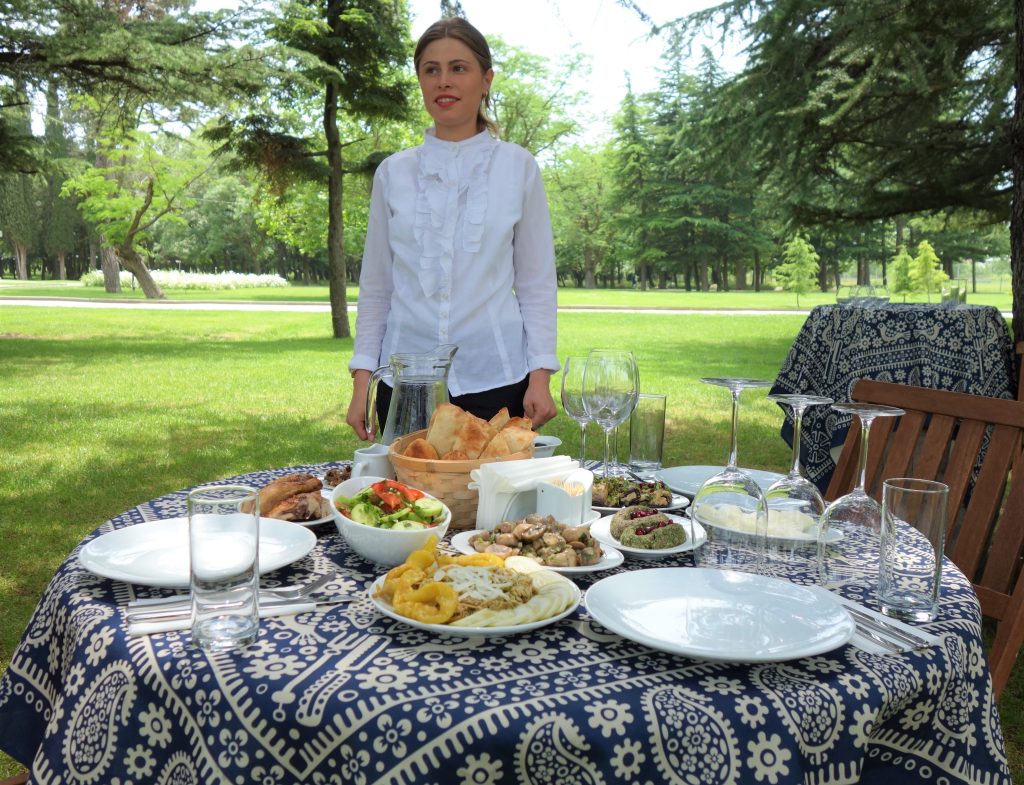 Incredible Museums
In Baku the Zaha Hadid designed Heydar Aliyev Cultural Center is not to be missed, together with the Carpet Museum, housed in a building the shape of a rolled carpet. In Georgia, the Stalin Museum charts the history of Georgia's most famous man, Joseph Stalin and in Yerevan the Matenadaran museum of Ancient Manuscripts, home to some of the oldest books in the world.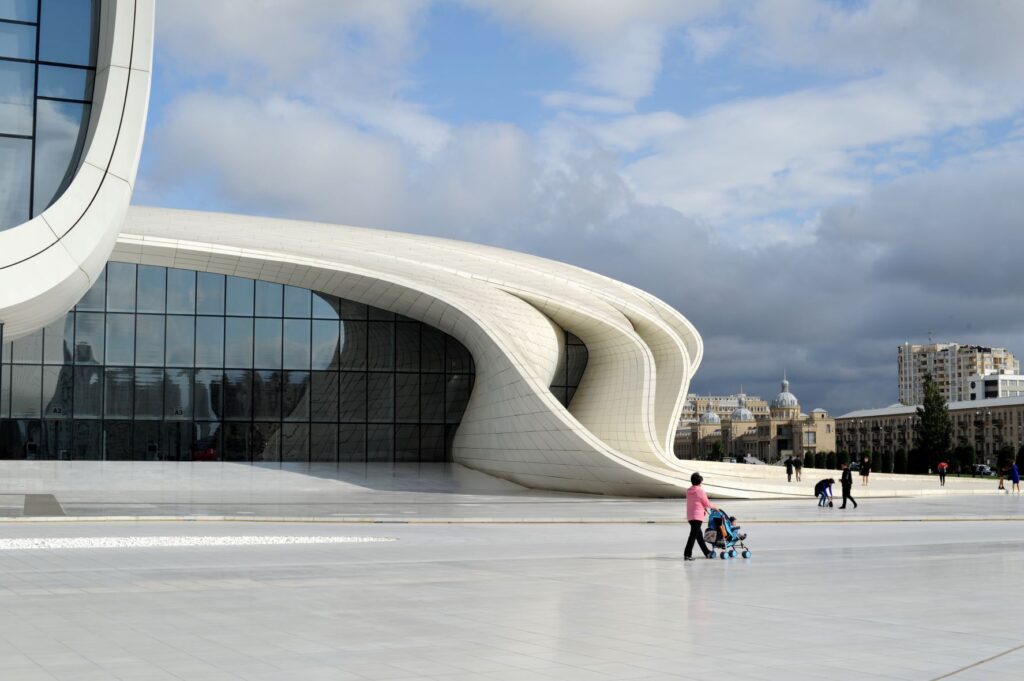 Surprising Futuristic Architecture
Ancient civilizations have embraced modernity and you will see some surprising architecture – from the iconic flame towers in Baku to the Peace Bridge in Tbilisi.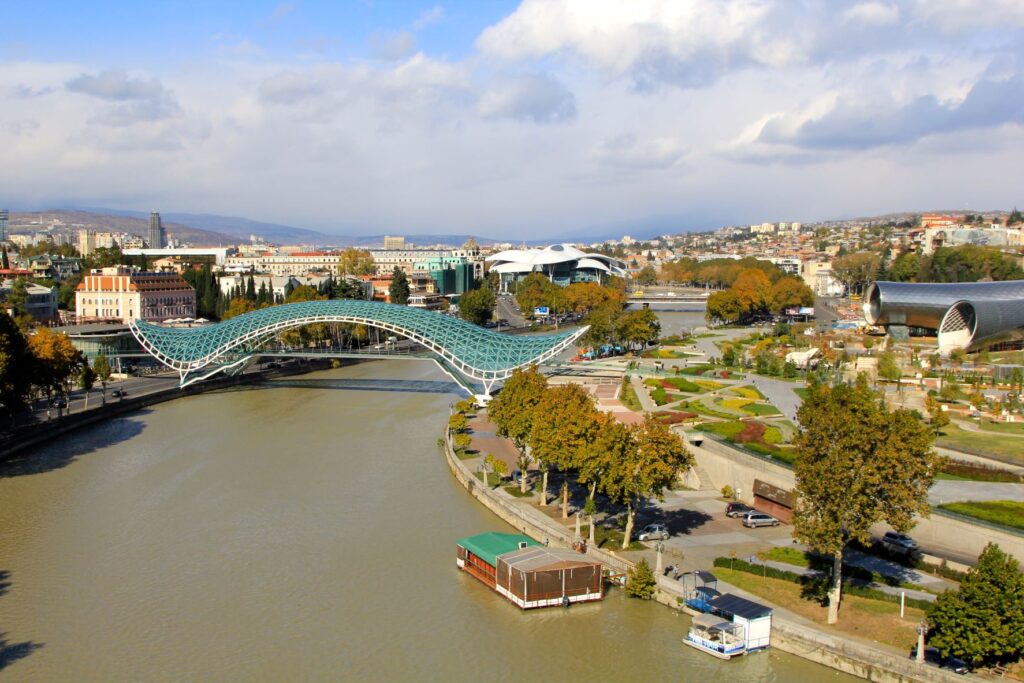 Stunning Landscapes
Dilijan in Armenia is a verdant and mountainous region, and Lake Sevan is a peaceful haven of nature. Signaghi in Georgia has spectacular views of the Caucasus mountain range and Gobustan just outside of Baku has ancient petroglyphs.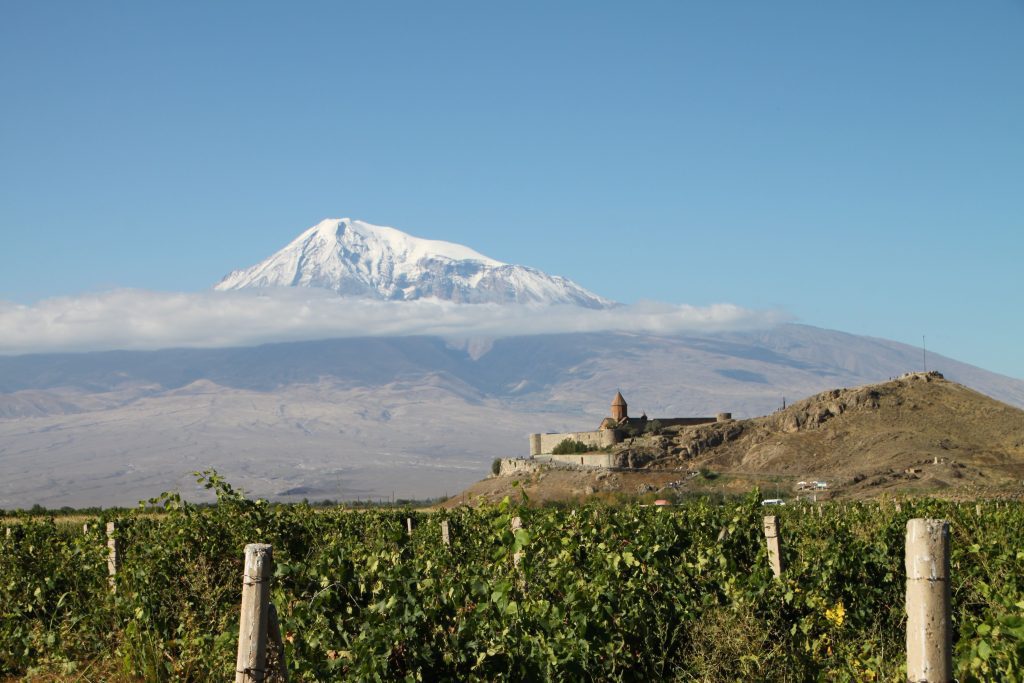 Excellent Wines
Georgia is the wine-producing country of the region with boutique vintners that export in minuscule amounts to great acclaim. One of our favorite producers is award-winning Iago Bitarishvili who produces just 4,000 bottles a year. Iago brings to life the passion all Georgian's have for wine!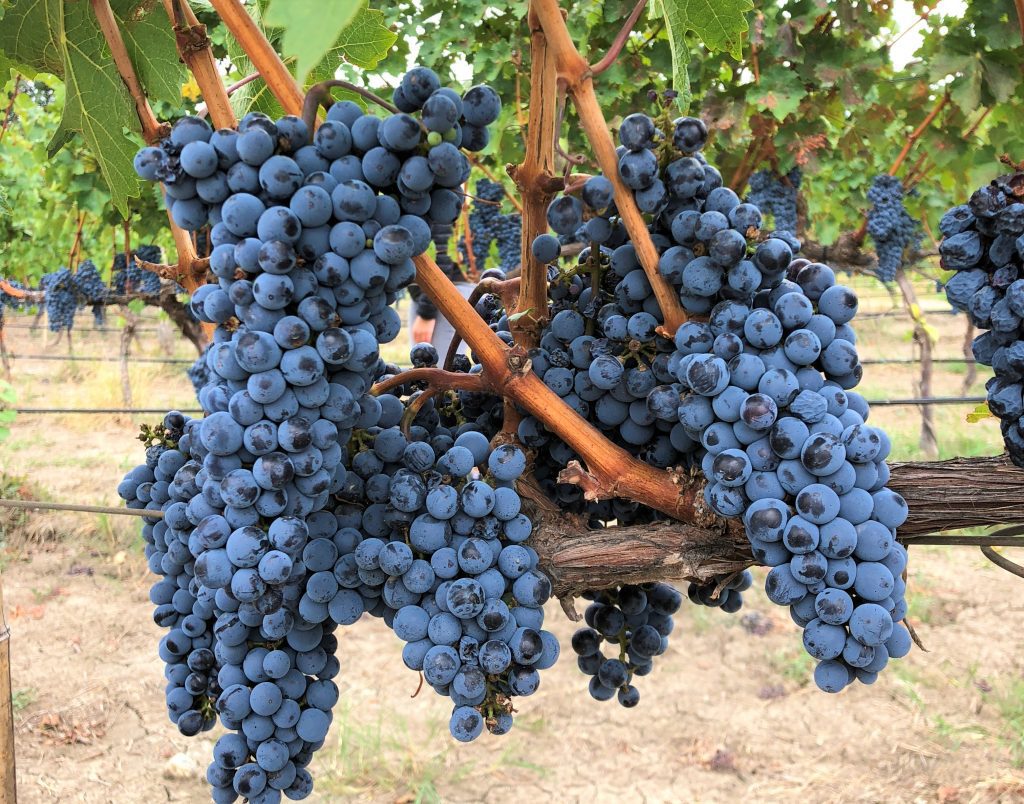 Historic Atmospheric Old Town Centers
Tbilisi and Baku have two of the most atmospheric and picturesque old town centers in the world! Some streets look like they have come straight out of a film set. Narrow streets and wooden balconies signify Tbilisi and mulberry trees and towers Baku. Both are UNESCO World Heritage sites.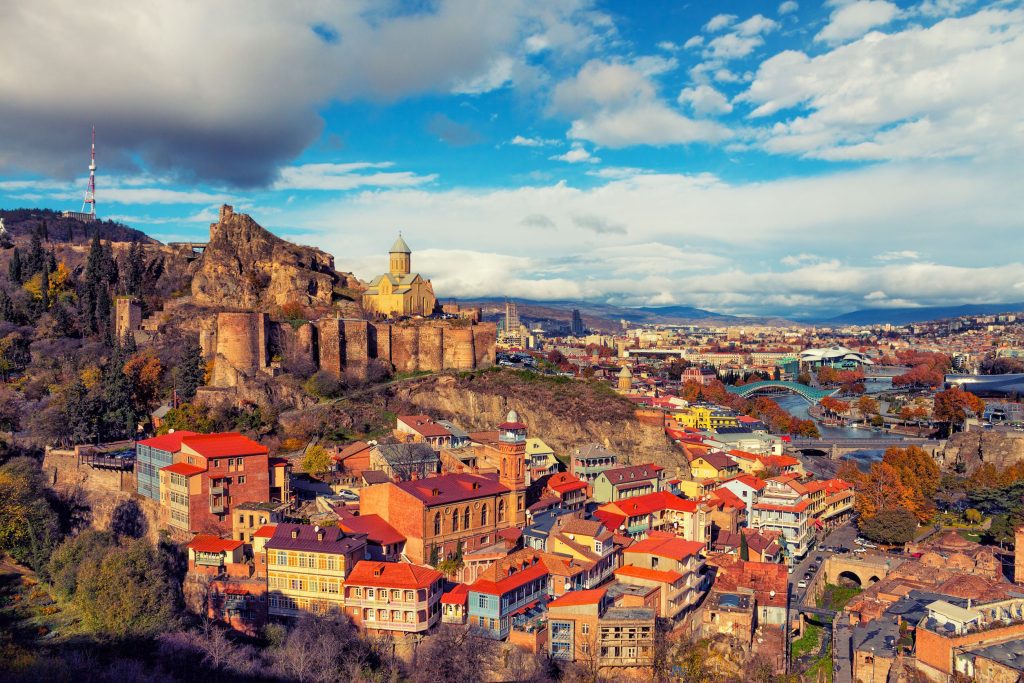 Welcoming People
Last but by no means least, the main reason to visit the region is the friendliness and welcome of the people. In his book, A Russian Journal, John Steinbeck says about Georgia 'It is a magical place, Georgia, and it becomes dream-like the moment you have left it. And the people are magic people. It is true that they have one of the richest and most beautiful countries in the world, and they live up to it'. There has never been a better time to travel to Georgia, Armenia and Azerbaijan.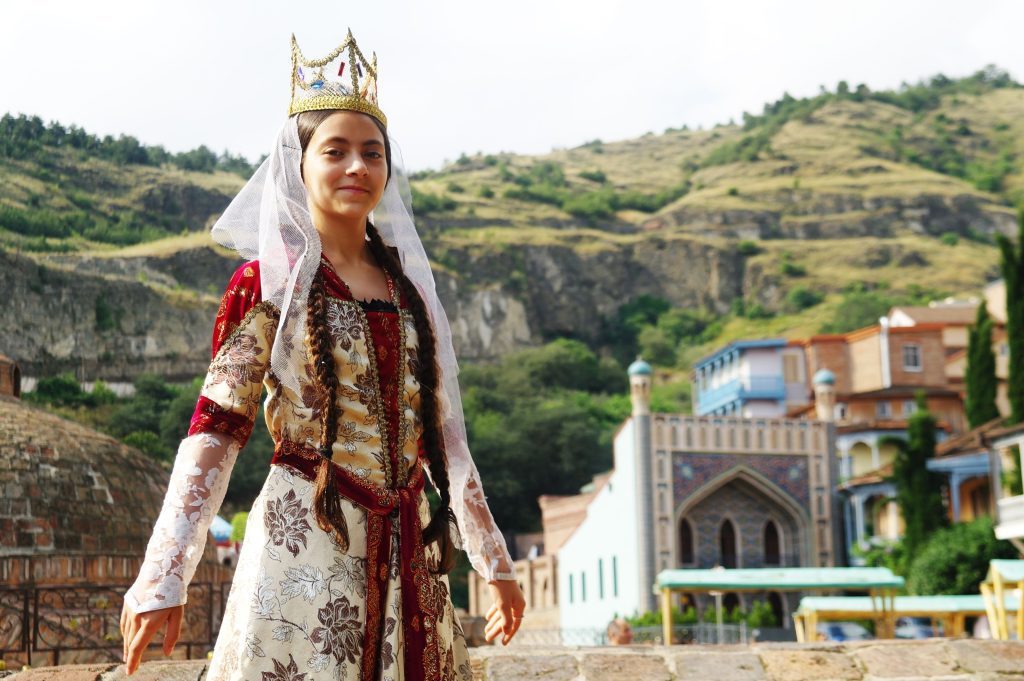 Get expert advice with our trip-planning services. Call our team to have it customized for you, and get all your questions answered. 800.633.1008 or 813.251.5355.