A culinary exploration of Berlin & Dresden
The perfect introduction to culinary Germany, A Culinary Exploration of Berlin and Dresden is designed to introduce you to some of the sites and food you need to see and try on your first trip. 
The Michelin list for Germany 2023 was released in April and eight restaurants were newly awarded two stars and 34 spots were given their first star, and one restaurant was added to the three-star category, making a total of 10! Germany now has a record 334-starred restaurants, putting it in fourth place for countries with the most Michelin stars. Only France, Japan, and Italy have more lauded establishments!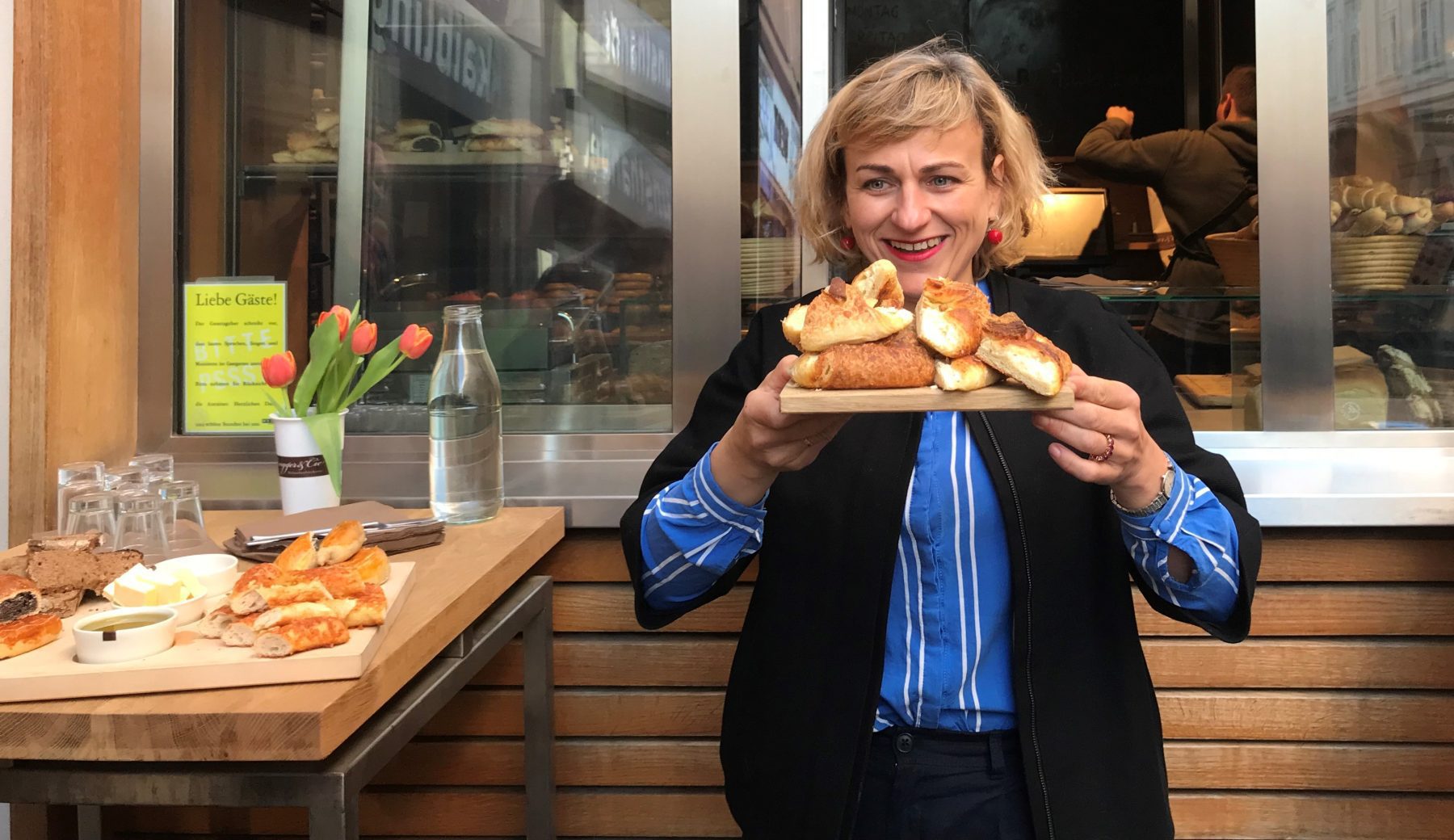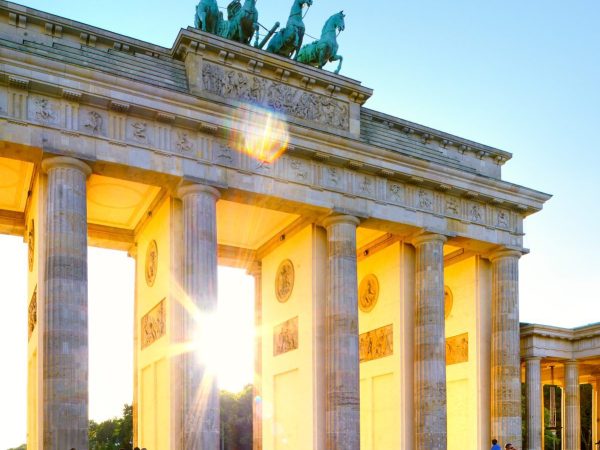 Arrival into Berlin, where you will be met by your driver for your transfer to your hotel. 
The rest of your day is at leisure.
Dive into Berlin's turbulent 20th-century history while also getting to know its diverse neighborhoods and food. Just about every neighborhood in Berlin has a culinary angle. Start in Mitte and explore the tiny shops and cafes that you might not find unless you're an in-the-know local. Your tastings will include a tiny shop of oils, vinegars, spirits and liquors. You can't visit Berlin without experiencing a döner kebab and your guide will take you to the best spot for this. After all, these were invented here!
Afterwards, stop at the Topography of Terror. This museum is on the site of the former headquarters of the Gestapo and SS, is an essential visit. Then drive by nearby Checkpoint Charlie.
You may also want to stop by the "East-Side Gallery." This is the longest remaining cohesive section of the Berlin Wall. This stretch of the Berlin Wall was painted by various artists after the fall and it stretches for a mile or so.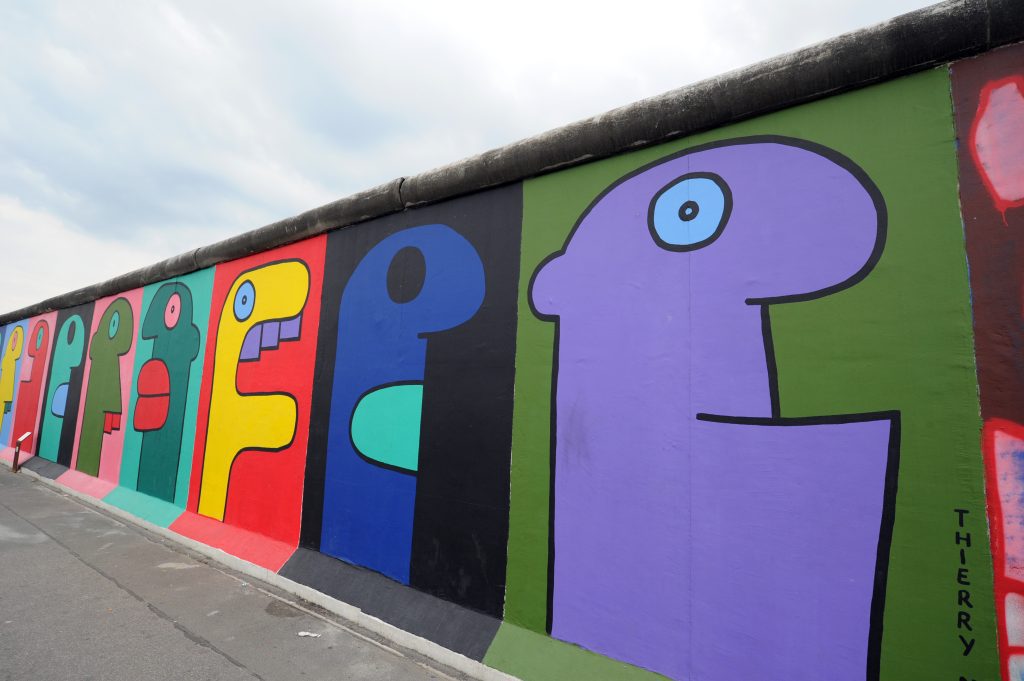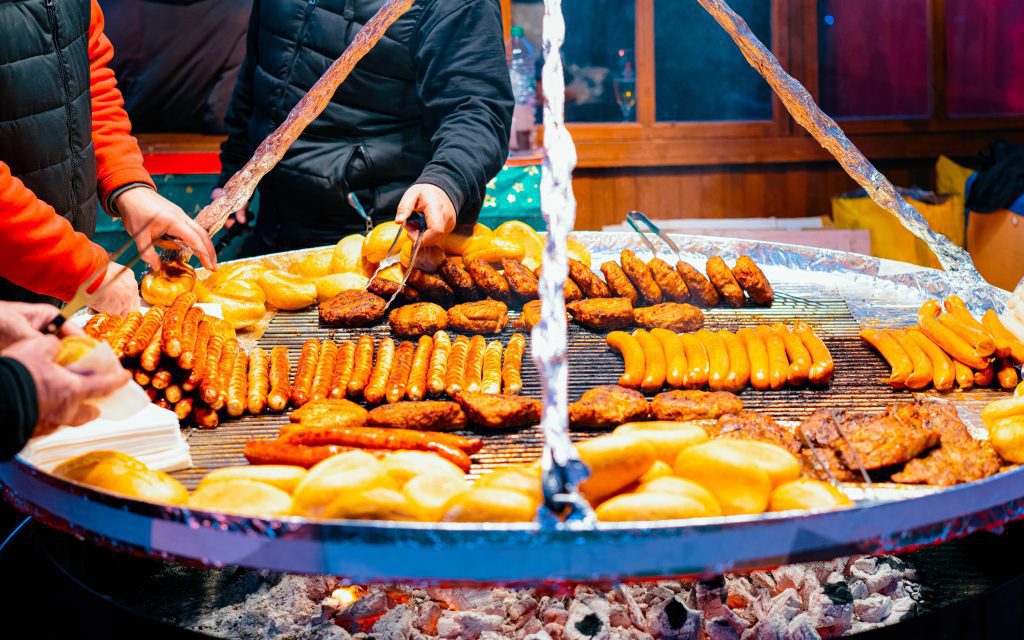 Head towards West Berlin-first stop is the Charlottenburg neighborhood. This gorgeous district of Berlin was the haven for wealthy citizens of the city and it's anchored by Charlottenburg Palace. You'll see beautiful villas, lovely gardens and historical sites. You will taste delicious samples from local cafes and bistros, including a traditional marzipan manufacturer. Be prepared to sample from a variety of nations, including Persian spices, Austrian cuisine and even a South American café.
Why not stop for a traditional Berliner drink – Berliner Weisse mit Schuss: Himbeere. You will receive a "white" beer with a shot of red raspberry syrup – very refreshing on a warm day.
End the day with a visit to one of Berlin's most famous historic covered markets, the Markthalle Neun in Kreuzberg.
Definitely don't miss a stop at the famous KaDeWe. While the eastern part of Berlin now has fantastic shops, boutiques and department stores, no visit to Berlin is complete without a visit to KaDeWe (Kaufhaus des Westens). This multi-level department store has a plethora of high-end goods. The highlight, however, is the sixth floor food hall – on of Europe's largest food halls. Dine or take-away from one of the many culinary options. This popular spot for locals is truly a must-visit in Berlin, even if just for a snack.
Less then a 10 minuite walk is the 25 Hours Hotel the location of the Monkey Bar on the top floor, so names as it looks down into Berlin Zoo. Another nearby culinary must-do is the English Tee Haus (Teahouse) located in the beautiful Tiergarten.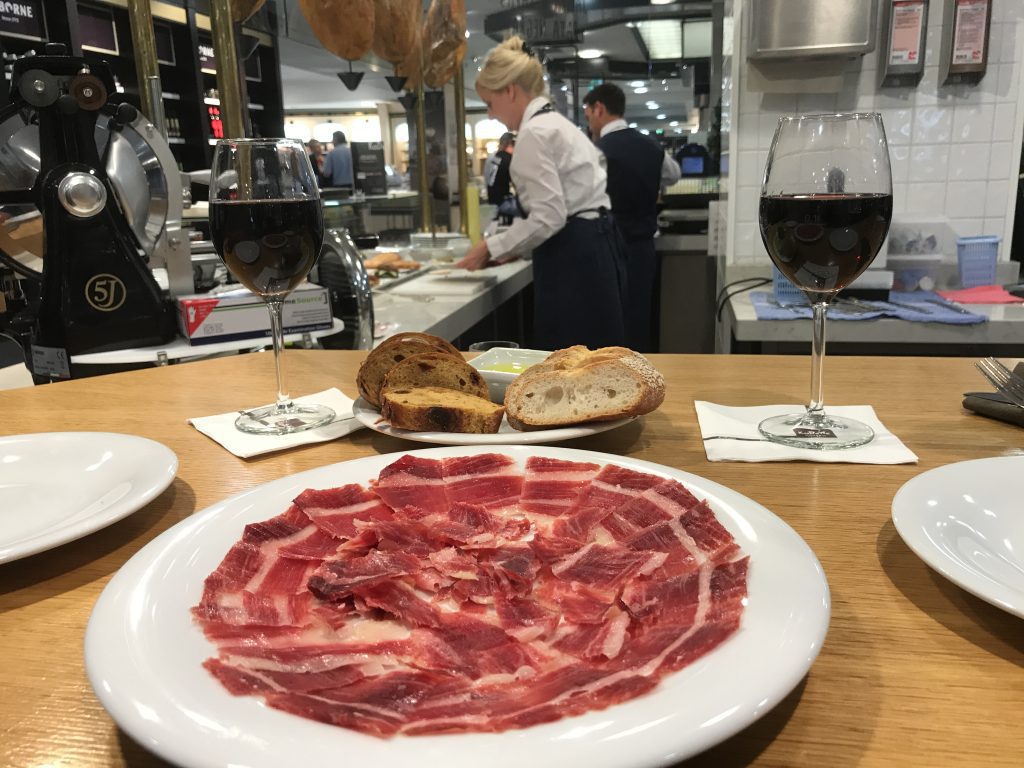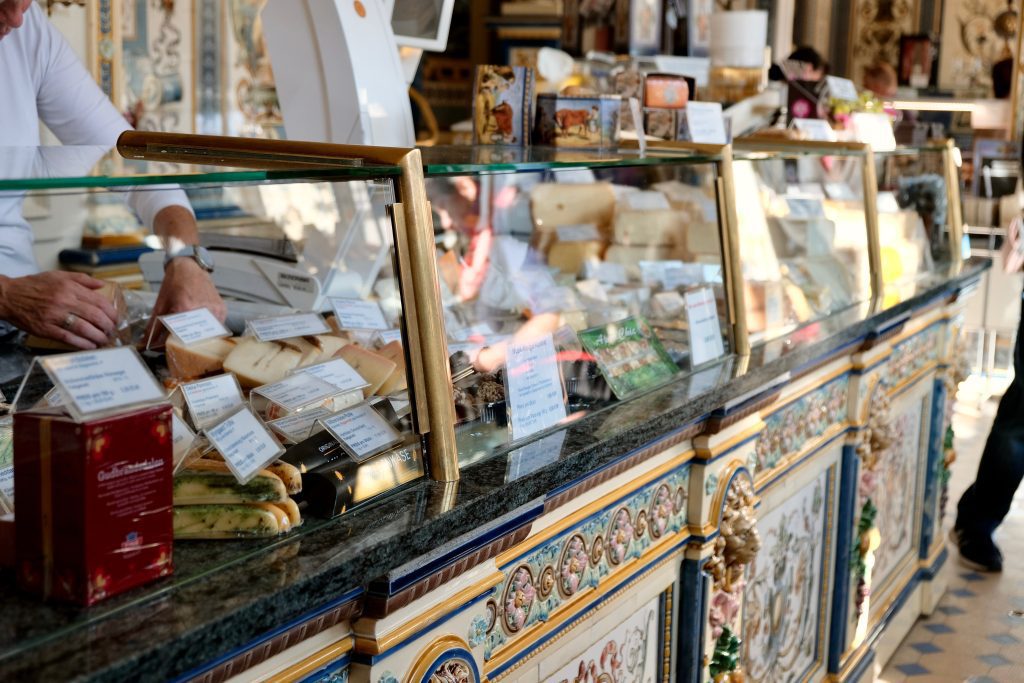 Board your train to Dresden and spend the day exploring Dresden's culinary side.
The unbroken rows of patrician houses, restored at great expense, provide a good impression of how Dresden used to look. The many inner courtyards are also worth a glance. Some accommodate tucked-away restaurants, while others invite you to spend some time shopping in their elegant boutiques and passageways full of stores. You will be tasting samples here and there as you go.
For a light snack (or just a good photo opportunity), we can highly recommend a visit to Pfund – simply the most beautiful cheese shop in the world, located in Neustadt. Don't overlook the delicious chocolate bars here – they're always a hit as a souvenir!
Once known in the 18th century as the "Florence of the elbe" due to its priceless art treasures and exquisite architecture, Dresden is sure to enchant you and is a complete contrast to Berlin.
Visit one of Dresden's treasures – the Green Vault, which houses a one-of-a-kind collection of gemstones, gold, ivory, objects d'art and historic treasures. Then visit the Frauenkirche. Originally completed in 1743, the Frauenkirche, or Church of Our Lady, was an architectural masterpiece for its time. No visit to Dresden is complete without a visit to the Zwinger, a beautiful Baroque structure housing several museums. We recommend a visit to the Old Masters Gallery, to see Dresden's priceless art collection including Raphael's famous Angels.
Afterward, meet your driver to transfer to the Elbe valley. Visit the historic winery of Hoflöβnitz. The vineyards have been here since the 1400s. Today it's a protected part of this region and your destination today is their scenic wine terrace, where you can enjoy scenic views over the countryside and a tasting of wines and light snacks.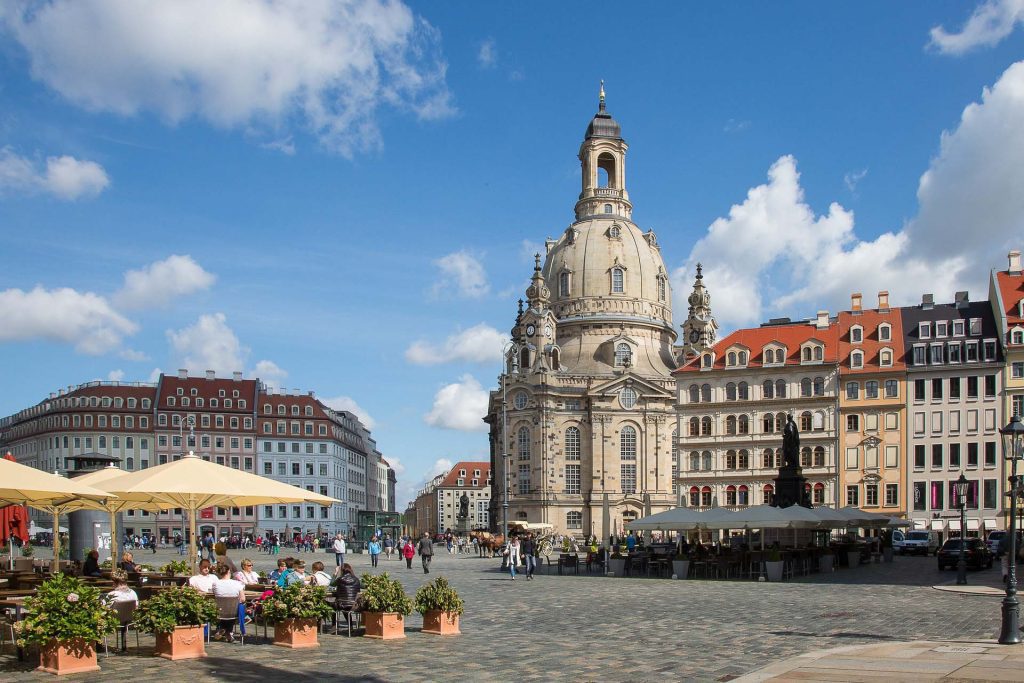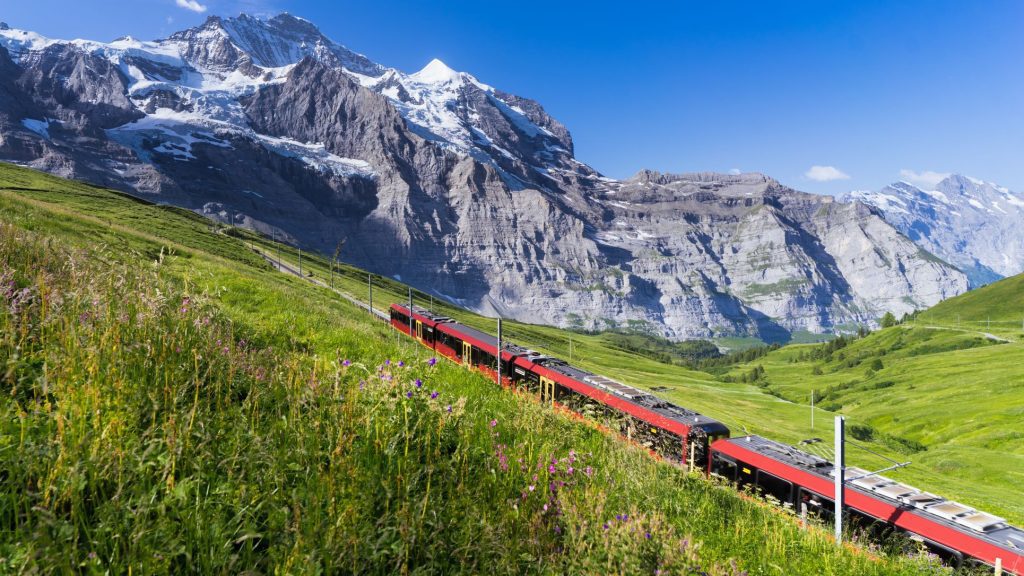 Why not extend to Switzerland?
Our process is high-touch, and extremely personalized. Let us walk you through the steps when you decide to travel with Exeter.
Connect
Tell us what you'd love from your next adventure or ideas you have.
Customize
Let us craft itineraries tailored to your specific interests, travel style and wishlists.
Confirm
Collaborate and refine details with us as we begin to arrange logistics, such as accommodations, private drivers, or entrance fees.
Travel
Travel confidently with 24/7 local support and expert assistance.