Switzerland is a magical wonderland in the wintertime. Imagine snow-capped mountains, cozy wooden chalets, and vivid towns creating a marvelous festive atmosphere – the perfect pre-Christmas scene! There are so many Christmas markets to choose from in Switzerland, so you can be forgiven for being confused. Each city has multiple markets – so which are the best to visit and why?
Basel
November 23 to December 23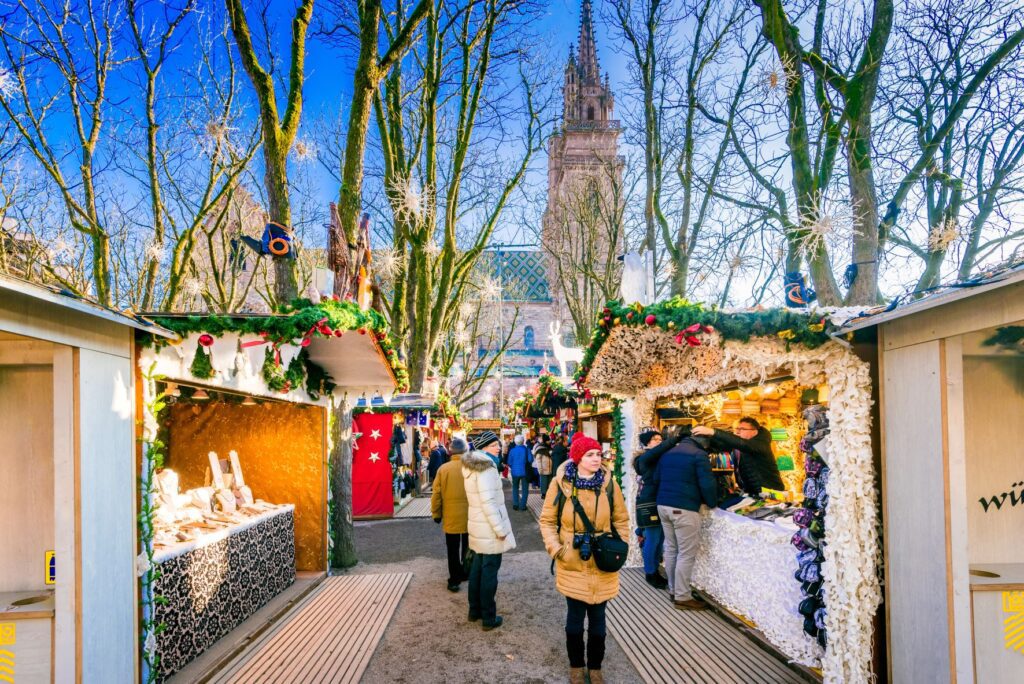 Immerse yourself in Switzerland's cultural capital during the Christmas season, where you'll find one of the country's largest markets with 155 charming, rustic wooden chalets spread across two locations. Don't miss the opportunity to climb the iconic red sandstone cathedral and take in the breathtaking sea of lights illuminating the city. Basel is our top choice for people who want to maximize their time. Base yourself here and see the best museums and art galleries in the country – plus, enjoy a day trip to Lucerne and Bernese Oberland for more festive markets.
Zurich
November 23–December 24, 2023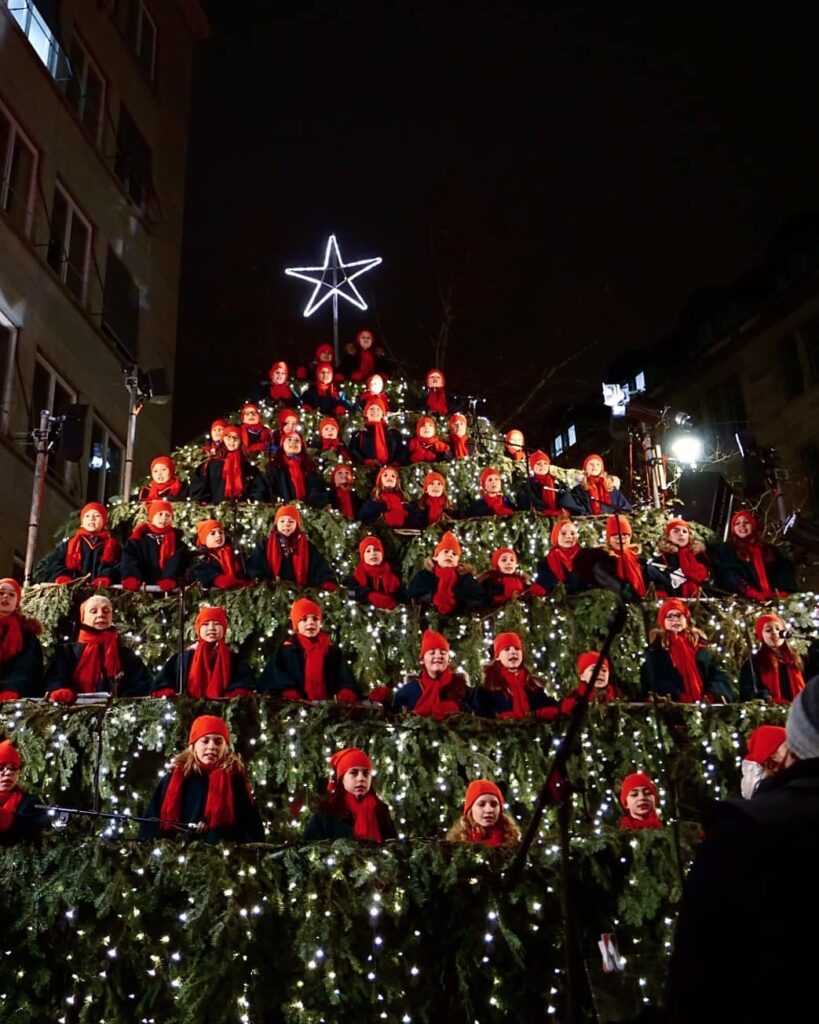 Get ready to be dazzled! Experience the magic of Zurich this Christmas, where you will see a 42-foot Swarovski tree at the main train station and enjoy daily concerts at the nearby singing tree. Wander through the romantic Old Town Christmas market for festive treats and gifts or discover something more unique at the Christmas village on Sechseläutenplatz, by The Opera House. There are multiple markets all over the city and the Illuminarium Festival of Lights each November and December.
St Gallen
November 30 to December 24, 2023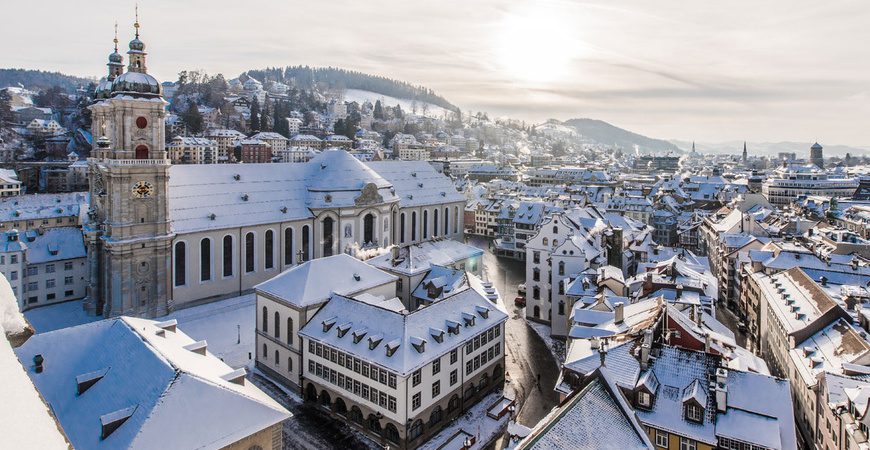 Discover a romantic, cozy atmosphere in St. Gallen during the Advent season, with 700 shining stars accentuating the picturesque UNESCO Heritage town on the banks of Lake Constance. This small city shares its cultural heritage with neighboring Germany and Austria, ensuring an exceptional experience when sampling Glühwein, a warm cinnamon, cardamom, star anise, and ginger-infused red wine that's a hit at the markets. Check out Maiersäss, the biggest mulled wine stand, for an extra cozy and festive ambiance.
Bern
1-23 December, 2023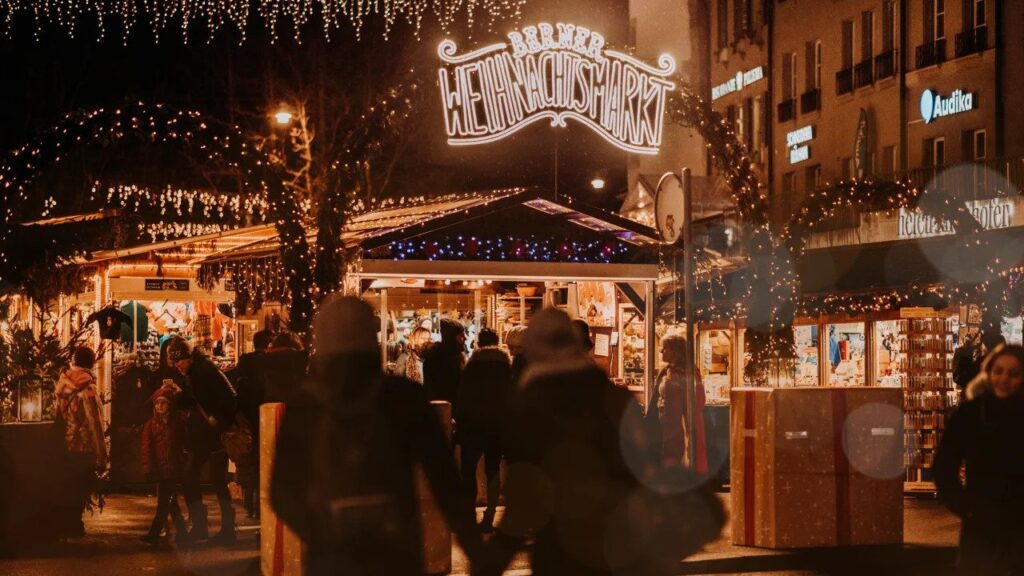 Let the festive spirit of Bern take you away at one of its picturesque Christmas markets! Named most Instagrammable winter city in the world – how can you resist? Feel the urban charm of the Waisenhausplatz Market or immerse yourself in the intimate atmosphere of the Bern Minster's market. If you're looking for designer boutiques, then the Berner Sternenmarkt awaits you. Bring your family and friends to explore the grandest of them all, Bern Cathedral Market. Make sure not to miss Chalet Alpenland- a cozy venue offering the perfect holiday experience!
Lucerne
1-21 December 31,2023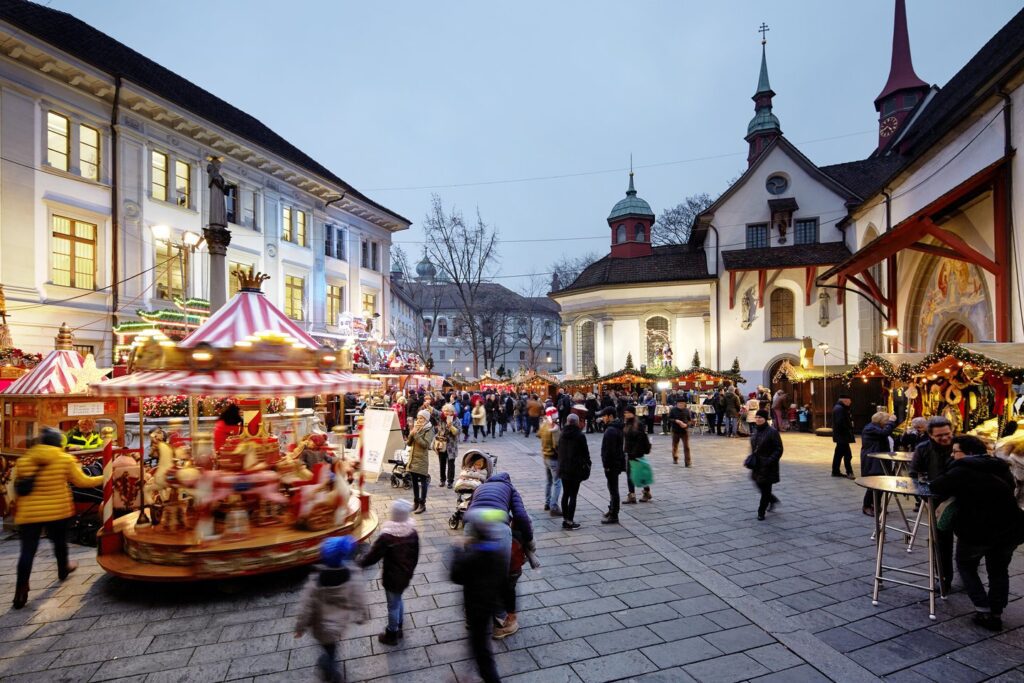 Discover the beautiful city of Lucerne through its four festive markets, including the traditional Franziskanerplatz market, and the more modern Design & Handmade Market where you can find a variety of exquisite crafts, delicious food, and immersive entertainment. Many consider Lucerne the most beautiful city in Switzerland.
For more details about any of our destinations, contact us: 800.633.1008 or 813.251.5355 or email.